Press
Fear's Dave Erickson Talks to THR, EW; People Chats With Lorenzo Henrie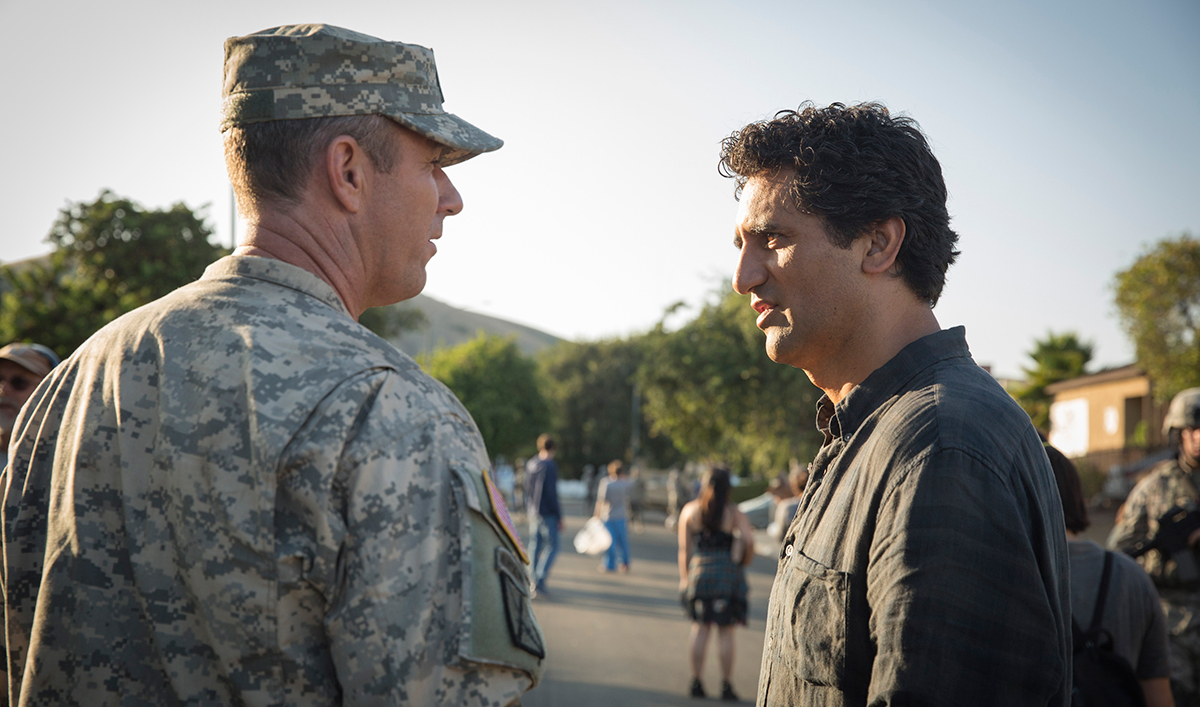 This week, Dave Erickson talks to The Hollywood Reporter, Entertainment Weekly and Yahoo TV, while People chats with Lorenzo Henrie. Plus, Kim Dickens speaks with TVLine on the red carpet. Read on for more:
• Previewing Episode 5, Dave Erickson tells The Hollywood Reporter, "Everything is going to come to a head because five is our penultimate episode and then we hit the finale and the season is done. It will be a clash."
• Entertainment Weekly interviews Dave Erickson, who says what "Not Fade Away" is "about to a large degree is the realization that the National Guard has arrived and that may not necessarily be a good thing."
• Speaking with Yahoo TV, Dave Erickson asserts, "Tobias is not dead, as far was we know."
• In a video interview, People talks to Lorenzo Henrie, who refuses to give up any spoilers but says there are "a bunch of questions going on." Young Hollywood also goes Halloween shopping with Henrie.
• Teasing the season finale, Kim Dickens tells TVLine, "You should worry. You should worry about… things. We're all going to hang tough as long as we can."
• Discussing Fear's halfway point, Mercedes Mason says to MTV News, "Everything's changed at this point. Everything gets questioned, because once you separate a group, everything starts changing. This is the beginning of a huge change in the show."
• Moviepilot declares "there are enough reasons to make Fear The Walking Dead a must-watch" and lists five of them.
• MTV notes that "it's already clear that any obvious crossovers with specific stories from The Walking Dead are a long time coming, if they're coming at all."
• For recaps and reviews of Season 1, Episode 4, "Not Fade Away," check out The Baltimore Sun, Den of Geek, Forbes, HitFix, News For Shoppers, TV.com, TVLine, Variety, The Wall Street Journal, Yahoo TV and The Young Folks.
To stay up-to-date with the latest news, join the Fear the Walking Dead Insiders Club.
Read More