Press
Fear Lauded as This Summer's Most Eagerly Anticipated Project; Trailers and Sneak Peek Photos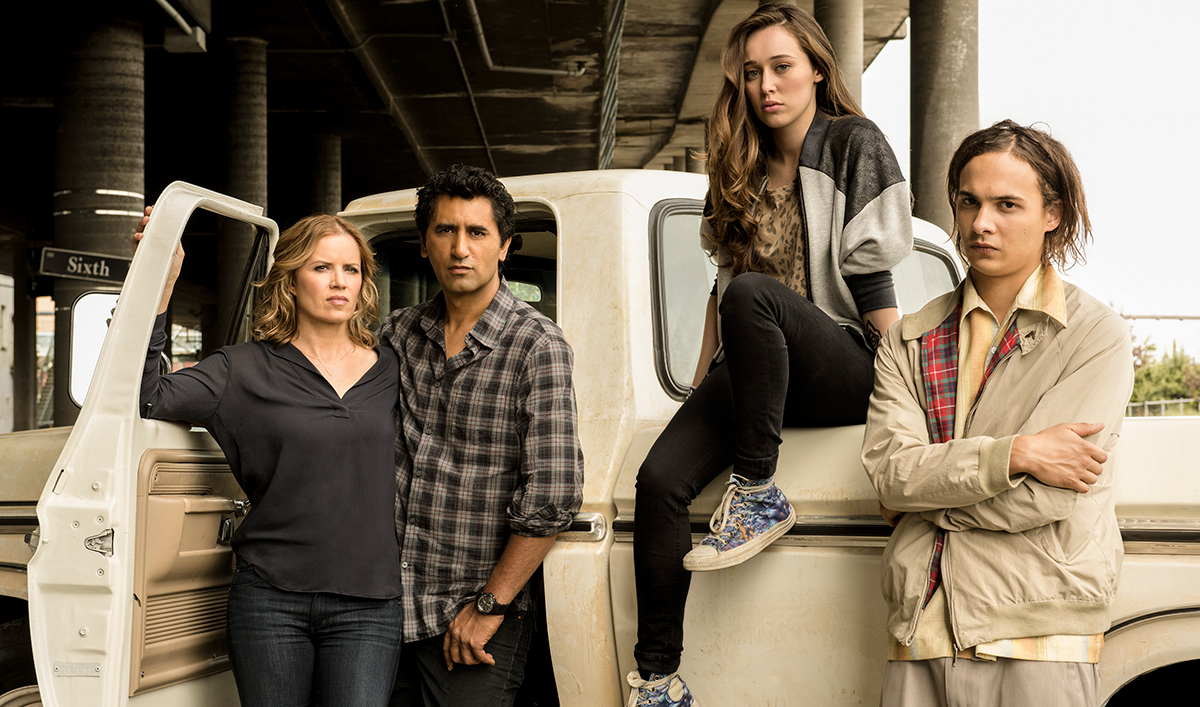 This week, Entertainment Tonight interviews the cast of Fear the Walking Dead, while Yahoo introduces the show's central couple. MTV and the Guardian share sneak peek trailers. Read on for more:
• The New York Post divulges what they know about the show so far, saying "Forget Hollywood blockbusters: The summer's most eagerly anticipated project is Fear the Walking Dead."
• Entertainment Tonight catches up with the cast of Fear, and Mercedes Mason (Ofelia) shares that during the pilot screening, "I looked back and everyone was on the edge of their seat with their eyes wide."
• Yahoo helps readers get to know Fear's central couple, Madison and Travis, and posits, "some pretty dire family affairs are going to take a backseat once the blended Clark-Manawa household members come face-to-face with the new, altered state of some of their fellow citizenry."
• The Guardian shares the show's Comic-Con trailer, highlighting that, "The first full look at The Walking Dead prequel rewinds to a time when kids were still worrying about homework rather than walkers."
• Tech Times shares first-look images of the zombies, noting that "Fear rewinds the timeline to the very beginning of the zombie outbreak. So logic dictates that Fear's undead, being 'younger' or fresher zombies, shouldn't be so decomposed."
• Variety previews Fear and asks, "What's Scarier – Zombies or Disappointing Your Family?"
• IGN gives an exclusive image of Fear's Liza (Elizabeth Rodriguez) and Christopher (Lorenzo James Henrie).
• Blastr shares 10 things they learned from the cast and creators of Fear, including information on the show's pacing and early apocalypse walkers.
• MTV shares a 3 minute featurette on Fear, quoting producer Dave Erickson that Fear will be "a family drama, first and foremost, [before] it evolves into a genre piece."
• Mashable  acquaints readers with Frank Dillane (Nick Clark), teasing, "it's only a matter of time until you become acquainted with this face."
• Entertain This! wonders if with Fear, "we'll get some answers" as to the origin of the virus.
• Mass Live buzzes about Fear, reporting that it, "may have some similarities to its parent show, The Walking Dead, but it will not be a carbon copy."
To stay up-to-date on all the latest news about  Fear the Walking Dead, sign up for the weekly Fear Alert newsletter.
Read More