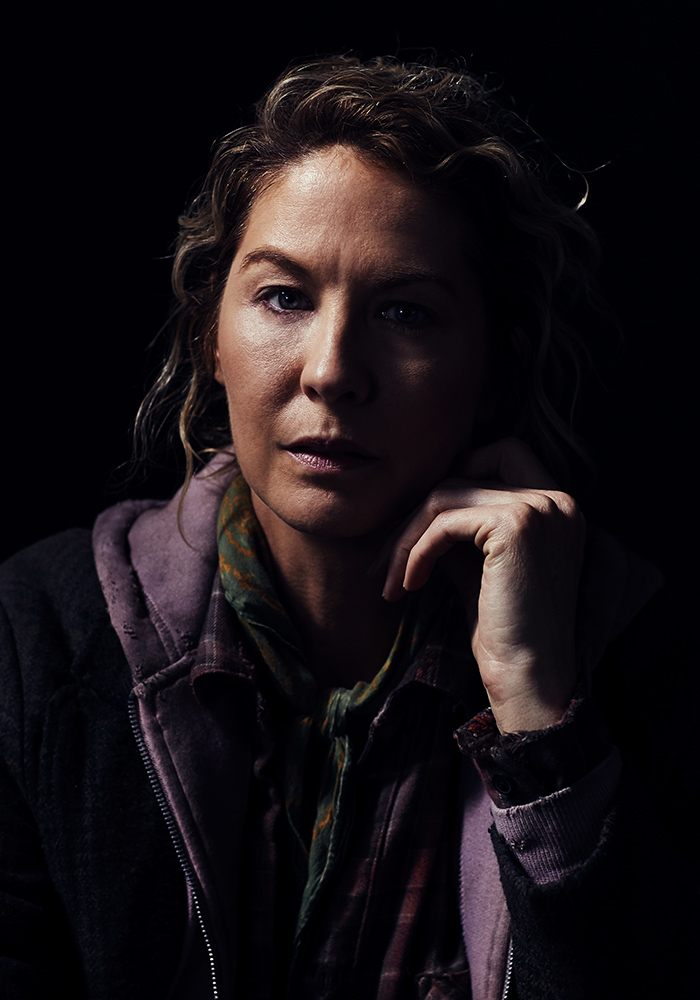 Naomi is a capable survivor who we'll find living on her own at the beginning of the season. She'll have her guard up when she crosses paths with Madison and her family, and we'll come to learn that Naomi has a very good reason for keeping people at a distance. Whether Naomi will ultimately face and overcome what's keeping her in isolation is a question that only she can answer.

Jenna Elfman began her career as a classically trained professional dancer, working on numerous film, television and video projects with such legendary choreographers as Twyla Tharp and Debbie Allen, who staged the 1991 Academy Awards live broadcast. She ultimately transitioned to acting and is best known around the world for her role as Dharma in the hit television series Dharma and Greg, for which she garnered a Golden Globe Award, three Emmy Award nominations and two TV Guide Awards.

Elfman and her husband Bodhi currently film a popular comedy podcast on iTunes called Kicking and Screaming, which is a humorous look at life, marriage and annoyance. It is inspired by their relationship of over 25 years.

Elfman recently starred in the ABC series Imaginary Mary. She also played Joyce Fisher on NBC's family comedy Growing Up Fisher with J.K. Simmons, which followed on the heels of 1600 Penn with Josh Gad, and critically acclaimed guest appearances on Shameless and the final season of the award-winning drama Damages with Glenn Close and Rose Byrne. Other notable television credits include a guest appearance on The Mindy Project, as well as appearances on Two and a Half Men, My Name is Earl and Royal Pains.

She appeared in the hit comedy feature film Friends with Benefits, starring Justin Timberlake and Mila Kunis. Her film credits also include Barry, with Devon Terrell and Jason Mitchell; Keeping the Faith, opposite Ben Stiller and Edward Norton; the cult classic Can't Hardly Wait; and Ron Howard's Edtv, opposite Matthew McConaughey and Woody Harrelson. Elfman also appeared in the film adaptation of Adriana Trigiani's beloved novel Big Stone Gap, with Patrick Wilson, Ashley Judd, Whoopi Goldberg and Jane Krakowski.

Elfman remains connected to her dance roots and has been invited twice to be a guest judge on the hit dance competition show, So You Think You Can Dance. She is a proud member of the board of directors of the Dizzy Feet Foundation (founded by producer Nigel Lythgoe and Adam Shankman), whose mission is to support, improve and increase access to dance education in the United States.

Elfman was born and raised in Los Angeles, where she currently lives with her husband, Bodhi Elfman, and their two young sons.