Eli Roth's Deep Cuts
Deep Dive Into Ghost Stories With These Brazen Additions to the Genre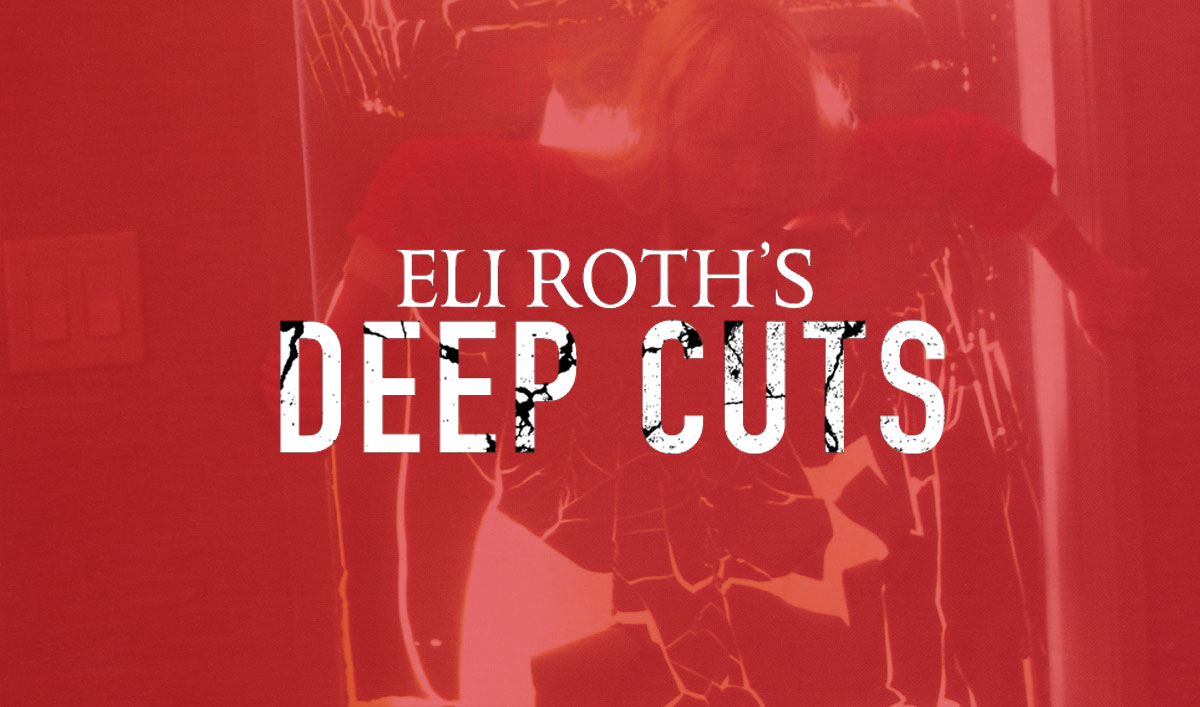 Ready for a deep dive into horror? Each week, acclaimed director, writer and producer Eli Roth compiles a curated list of films that best exemplify horror's various sub-genres. Whether you're a new horror fan or a die-hard expert, "Eli Roth's Deep Cuts" has a recommendation ready for you.
Some people just can't catch a break. In this deep dive into the ghost stories genre, harried victims are haunted by their unrelenting anxieties and spectral antagonists. Check out these films, featuring a movie with special glasses for the audience to "see ghosts," avant-garde haunts, all-star casts and more.
Check out Eli Roth's list of both the frightening and funny classic ghost stories, then go even further with this list of deeper cuts on the ghost stories genre.
Then, watch the Season Finale of Eli Roth's History of Horror to see Stephen King, Haley Joel Osment and more join Eli Roth to explore the harrowing haunts of horror movies.
13 Ghosts (1960, dir. William Castle)
When a family inherits a mansion from their parapsychologist uncle, they also inherit the ghosts that he collected. But! – they can only see the ghosts through a special pair of goggles. Another classic William Castle gimmick film, 13 Ghosts was filmed in "Illusion-O." Audiences were given a viewer with a red side and a blue side. If they looked through the red side, they could see the ghosts on-screen. Scaredy cats could look through the blue side, which concealed the ghosts!
The Sentinel (1977, dir. Michael Winner)
Cristina Raines plays yet another person pestered by the supernatural mere moments after recovering from a nervous breakdown. Immediately after moving into an amazing, cheap, renovated apartment in Brooklyn Heights, she is freaked out by her weird, noisy neighbors and a blind priest who stares out of the building's attic window all day. When she complains to her realtor about the neighbors, she learns that she and the priest are the only people who live in the building! Believe it or not, that's just the beginning of The Sentinel's tornado of all-star spectral sleaze.
Ghost Story (1981, dir. John Irvin)
A gaggle of old friends (played by old lions Fred Astaire, Melvyn Douglas, Douglas Fairbanks Jr., and John Houseman) gather frequently to tell scary stories. A beautiful woman who may be a vengeful ghost (the unearthly Alice Krige) shows up in their sleepy Massachusetts town, ushering in a wave of horrific deaths and the revelation of a terrible secret the men have kept for decades. Some Peter Straub fans hated Ghost Story because it cut many of the scariest, most cinematic set pieces from the author's superb novel. Decades away from the hype, the film is a mixed bag, but it has memorable performances from its legendary cast, a great score, and gorgeous cinematography that immerses you in its snowy East Coast milieu.
Poltergeist III (1988, dir. Gary Sherman)
One of the most notorious sequels ever made. After spending two whole movies risking their lives to rescue Carol Anne from the hordes of hell, Diane and Steve cannot deal with her drama anymore, so they ship her off to live with Diane's sister in Chicago. (In real life, stars Jobeth Williams and Craig T. Nelson were not interested in returning.) Carol Anne's aunt, uncle, and cousin live in a giant, all-inclusive high rise walled with mirrors, which gives the ghosts plenty of ways to terrorize her. Poltergeist III abandons narrative halfway through the film, making its last 45 minutes almost avant-garde. Even so, you have to admire it for taking the story in a totally new direction. The film is packed to the brim with amazing practical visual effects. Heather O' Rourke died towards the end of filming, which contributed to the haphazard editing of the film's last third, and tainted the film as a whole.
Click here to see all of Eli Roth's Deep cuts.
Watch the Season Finale of Eli Roth's History of Horror on amc.com and the AMC app for mobile and devices.
Want even more exclusives delivered directly to you? Sign up for the Eli Roth's History of Horror Insiders Club.
Read More