Photos
AMC Releases Art for Upcoming Docu-Series Eli Roth's History of Horror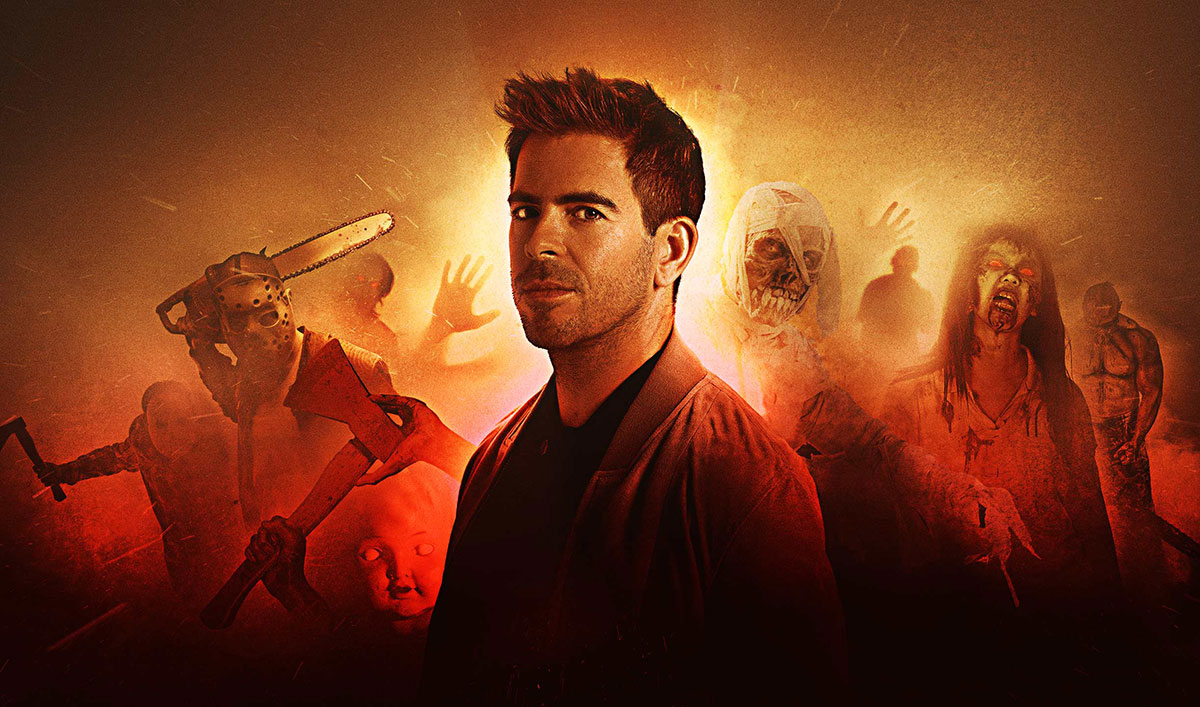 Today, AMC released the poster for the upcoming documentary series Eli Roth's History of Horror. Featuring the show's host, horror director Eli Roth, the poster also includes classic spooks from the horror film genre.
View a larger version of the poster art here.
Eli Roth's History of Horror brings together the masters of horror – icons and stars who define the genre – to explore its biggest themes and reveal the inspirations and struggles behind its past and present. The show includes interviews with A-list storytellers like Stephen King, Quentin Tarantino, Jordan Peele, Jason Blum, Robert Englund, Linda Blair, Tippi Hedren, Rob Zombie, Haley Joel Osment, Jack Black, John Landis, Jamie Lee Curtis and more.
Each one-hour episode will take viewers on a chilling exploration of how horror has evolved through the eras and impacted society, as well as why loyal fans remain addicted to fear.
Eli Roth's History of Horror premieres Sunday, October 14 at Midnight/11c.
To get the latest news about the series, sign up for the Eli Roth's History of Horror Insiders Club.
Read More