Blog
Watch Now: Peter Meets His Team of Polar Opposites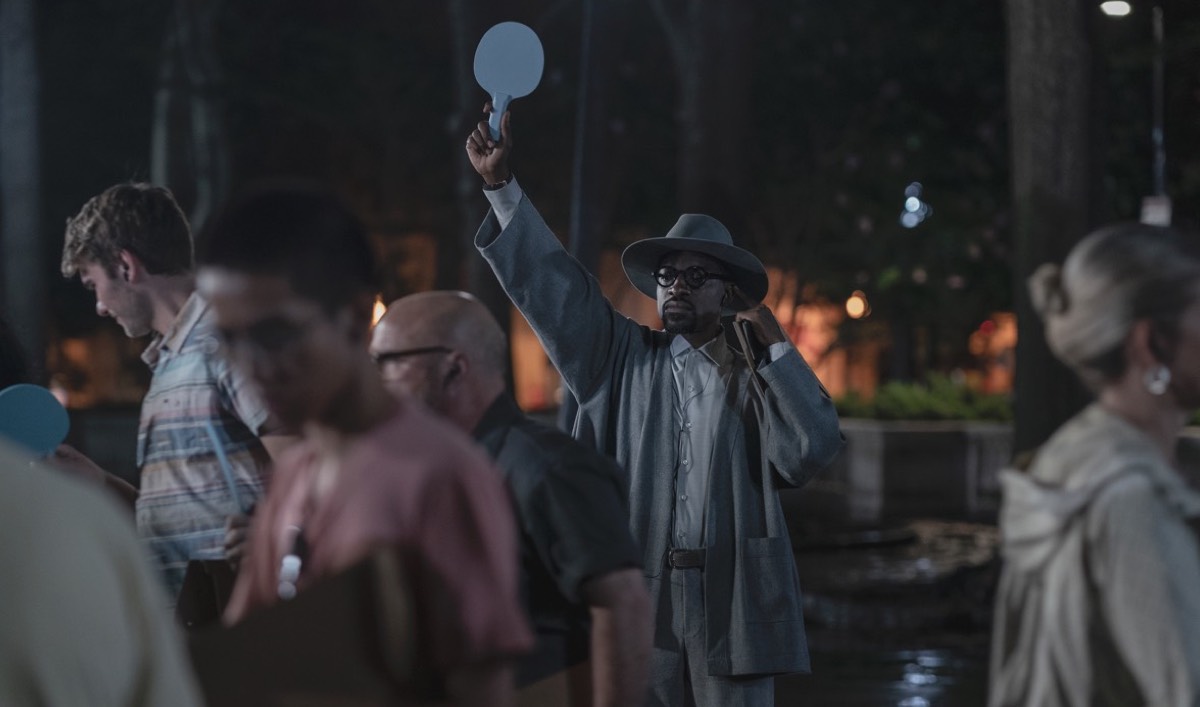 Peter may have entered into his Dispatches From Elsewhere experience as a solo player, but he's about to find out that it's very much a multi-player game. Four players to be exact.
After a day full of surprises, Peter finds himself at a park. A crowd of people have already gathered and they all have one thing in common: they each are holding a paddle with a different shade of blue. Who's paddle matches Peter's? Find out in this pivotal moment from the series premiere:
Plus, watch the full series premiere available now on amc.com and AMC apps for mobile and devices.
Dispatches From Elsewhere airs Mondays at 10/9c. Want to receive exclusive content, sneak peeks, interviews and more directly to your inbox? Sign up for the Dispatches From Elsewhere newsletter.
Read More