Blog
What Jason Segel Wants You to Get Out Of His New Show, Dispatches From Elsewhere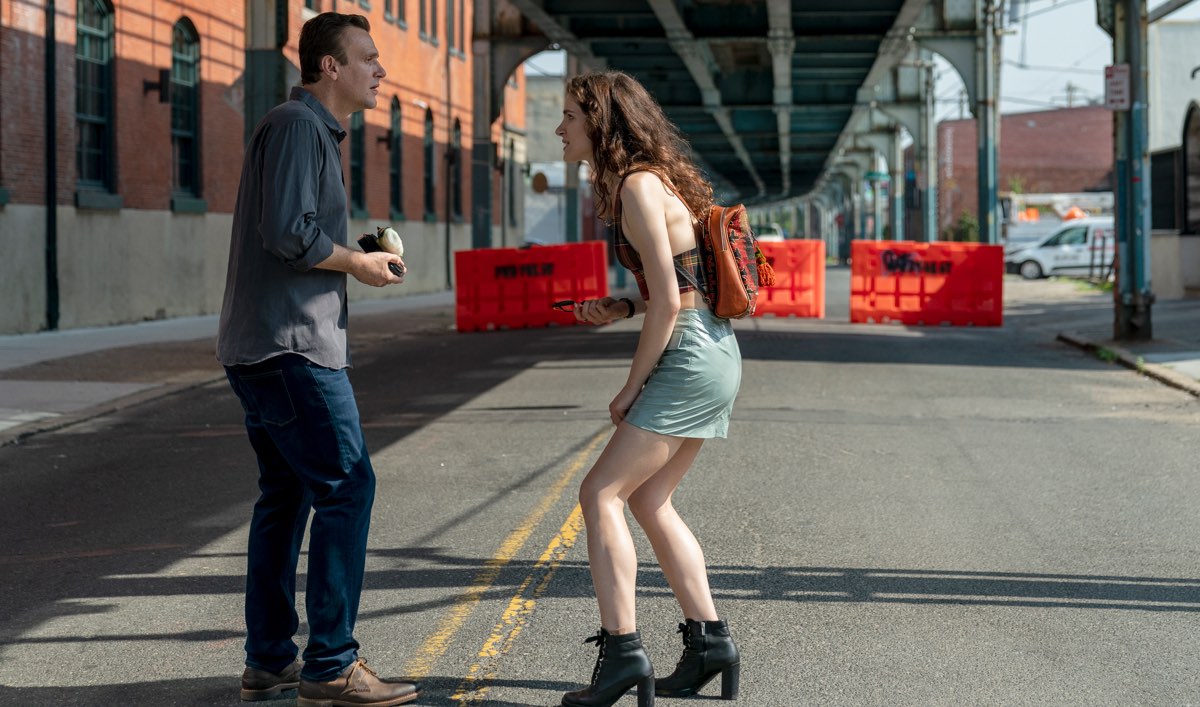 And now that we have your attention, we'll begin. Welcome to AMC's new show, Dispatches From Elsewhere. The series, created by and starring Jason Segel, defies easy explanation. But in the words of the creator himself, it "goes from being a really exciting adventure into a drama that explores some of the feelings that we're all dealing with every day."
The show tells the story of  four characters — Peter (Jason Segel), Janice (Sally Field), Fredwynn (André Benjamin), and Simone (Eve Lindley) —  who stumble onto a puzzle hiding just behind the veil of everyday life and come to find that the mystery winds far deeper than they ever imagined. Although each of the four characters have distinct journeys on their way to finding themselves, Segel believes all of them are ultimately relatable for the audience. "What we tried to do was draw four different pictures of isolation and existential crisis and ask our audience to identify with all of them," Segel says. "I think the goal of the series is that you'll probably start identifying with one character and then, by the end, realize that you're actually all of them in one way or the other."
To be sure, at times you may find yourself unsure of what's actually going on in the game, which involves a mysterious organization called the Jejune Institute and a quest to find a woman named Clara. Don't worry, the confusion is part of the design — as is the range of other emotions you might feel, which include delight and inspiration. Ultimately Segel's goal for the characters is the same as his goal for the audience of the show: to make others see the world around them in a different way. It was that notion that made setting and shooting the show in Philadelphia a no-brainer.
"Philly felt like a great metaphor for the show because it's known for its blue and gray and Rocky movie grit, but it's got more murals than any city in the country," Segel says. "You can turn down any hidden alley and find a mosaic tiled wall. For me, it felt like it was saying, as a city, what we were trying to say as a show – that there is beauty all around you, but you just might need a new pair of glasses."
In fact, the idea for the show was inspired by Segel's own real-life experience of pulling a tab off a flyer on the street and being eventually connected with others on an adventure of self-discovery. And now, his hope is to share that feeling with the rest of the world through this TV show. "I felt like this real experience that happened in San Francisco challenged people to reawaken their sense of play and their sense of mystery, and to get off of their couches and chairs and cell phones and interact with one another," he said. "I want the show to do the same for the audience – to encourage us to participate in our entertainment. … That's the goal – that the TV show encourages us to talk to each other."
Are you ready to wake up? Watch a trailer for the series and don't miss the series premiere this Sunday, March 1 at 10/9c.
Want to receive exclusive content, sneak peeks, interviews and more directly to your inbox? Sign up for the Dispatches From Elsewhere newsletter.
Read More