Press
Mashable Deems Dietland One of Year's Best; Bustle Interviews Joy Nash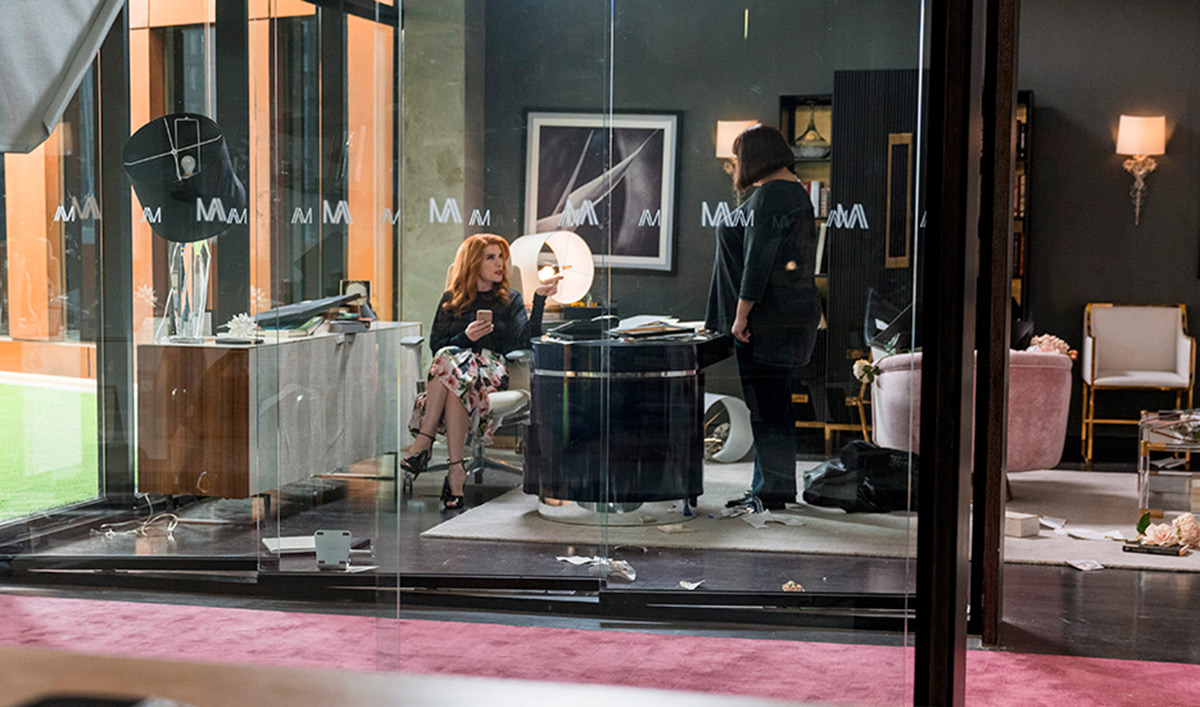 This week, Mashable calls Dietland one of the year's best new shows, while Bustle speaks with Joy Nash. Plus, WWD gets Julianna Margulies' reaction to Kitty's outrageous dialogue. Read on for more:
• Mashable deems Dietland one of the year's 10 best new shows this year, calling it "a spooky, trippy look at how a beauty-obsessed culture turns women into weapons…and what happens when those weapons go off."
• Joy Nash tells Bustle she's gratified that Dietland "takes [Plum] seriously. Interesting things happen to fat people, you know what I mean? I feel like that doesn't get acknowledged."
• According to WWD, Julianna Margulies explains her reaction to Kitty's dialogue this way: "It's always shocking. I'll say whatever is written, I feel like actors have to say what's on the page, but every now and then I'm like 'Uummm…' and all of the women working [on set] are like 'Oh, no, I had a boss like that.' 'Oh, yeah.'"
• Referring to the author of the book that Dietland is based on, Marti Noxon tells Harper's Bazaar, "Sarai [Walker] really takes you on this empathetic walkthrough of Plum's awakening, and I wanted to do the same in the show: to really put you in her shoes, and then go on this adventure of getting woke."
• Paste commends Dietland, which "belongs entirely to 2018…It is entirely aware that who tells its stories behind the camera matters as much as it matters who plays out those stories on screen."
• TV Insider interviews Tamara Tunie, who says, "I've never played a character like Julia before. She's kind of wearing this mask. We're not quite sure what's going on with her. One minute, she's a bit wacky and the next, she's as serious as a heart attack."
• Grok Nation learns from Joy Nash that "watching someone go on a journey like Plum does–going from self-loathing into an actualized person who has a point of view and is working on helping others and changing things outside of herself–that can be empowering to people."
• Bustle speaks with Erin Darke, who says of Dietland, "Everyone was really excited to be on the project, and there were so many awesome women around all the time. I think that this is some sort of fate, if you believe in that. This is where I want to be."
• Ami Sheth tells Black Girl Nerds that Dietland was "a completely new experience for me to be surrounded by all these women. All of our directors are women, so many heads of the departments are women and most of the leads on the show are women, so it was really cool."
• Asked by Backstage if she relates to Plum, Joy Nash replies, "Absolutely. Every single episode. Not just the weight stuff. The people she meets, the dates she goes on, her friends. It's not, like, ripped from my headlines, but I totally felt like [show creator] Marti Noxon had been reading my diary."
• For recaps and reviews of Season 1, Episode 5, "Plum Tuckered," check out CarterMatt, TV Fanatic and Vulture.
Watch Season 1, Episode 5 on amc.com and AMC apps for mobile, Fire TV, Xbox One, Apple TV, Roku and Chromecast.
Dietland airs Mondays at 9/8c on AMC. Click here to add a reminder to your calendar. For more on all the latest Dietland news, sign up for the Insiders Club.
Read More