Press
LA Times Lauds Dietland; Julianna Margulies Talks Kitty With E!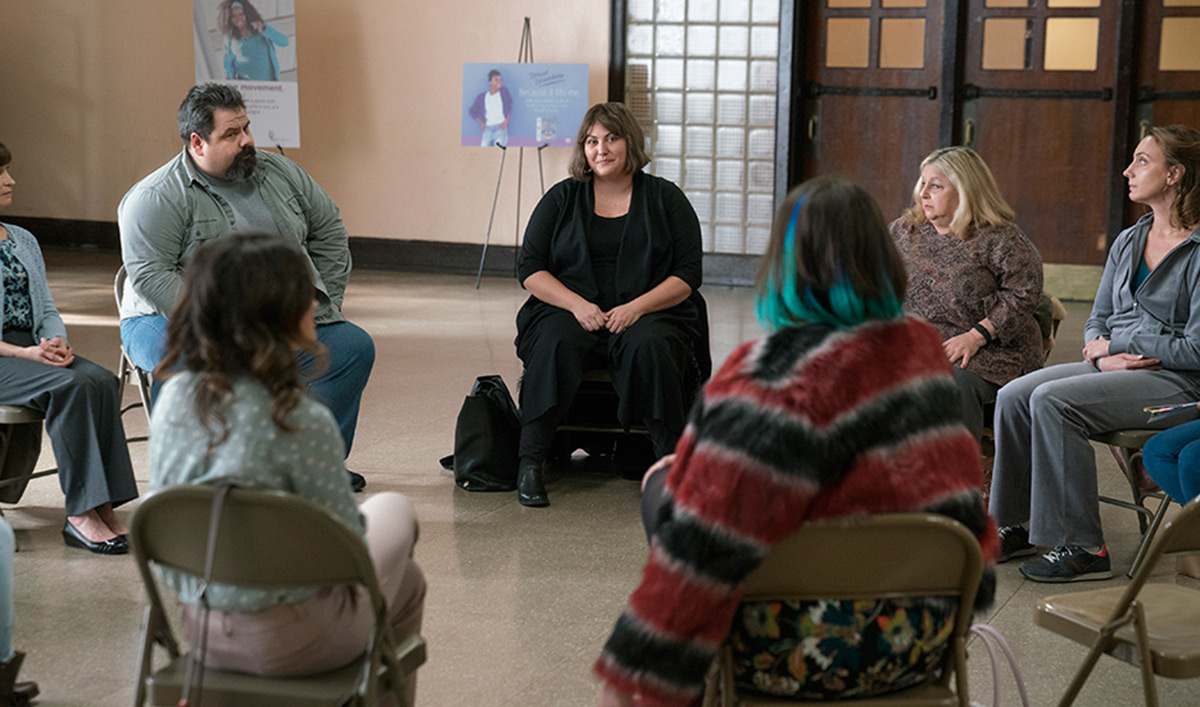 This week, the Los Angeles Times praises Dietland, while Julianna Margulies discusses playing Kitty with E!. Plus, Joy Nash speaks with Entertainment Tonight about Plum. Read on for more:
• "It's rare when everything comes together as perfectly as it does for the dark comedy Dietland," raves Los Angeles Times, which also calls Joy Nash "spectacular as the non-spectacular Plum."
• Speaking with E! about playing Kitty, Julianna Margulies explains, "I wanted her, even as crazy as the lines were that come out of her mouth, I wanted to make them as real as possible, even when she was saying crazy stuff. So, it was a fine balance between satire and realism."
• Joy Nash tells Entertainment Tonight, "The Plum towards the end of the season I identify with a lot more than the one at the beginning. But I love her intelligence and the fact that she knows who she is and what people think of her and expect of her, and she works within and around that."
• Slate calls Dietland "a feminist indictment of the beauty industry that brainwashes women and upholds rape culture, so timely in the #MeToo era as to be downright eerie."
• Vulture points out that Dietland "may not single-handedly dismantle the beauty magazines, cosmetics corporations, impractical diets, and male gazes that place so many barriers in front of women achieving self-confidence, but it's taking aim at those subjects with enough verve and freaky flair to make it impossible to ignore."
• Marti Noxon explains to TheWrap that Dietland is "the next extension of the Me Too movement. What if people took it even to the next level and went after the predators who are active today?"
• Vulture, focusing on Julianna Margulies' red wig, speaks with Dietland's "head of hair Sarah Hindsgaul to learn everything we could about Margulies's new look."
• Talking about the look of the show with IndieWire, Marti Noxon says, "There are drab places, but then there are these other places that are just hyper-colored. Like in Wizard of Oz, where Plum starts is kind of Kansas, but where she ends up should be over the rainbow. It should be colorful, and weird, and swirly."
• Marti Noxon tells The Daily Beast, "This is the one thing that is very much AMC, that they love shows that are revolution. This is one character taking us into the heart of a women's revolution, one that we haven't seen before. One that's violent, a disobedient—highly disobedient—version of it."
• The Detroit Free Press declares, "There's something audacious about Dietland throwing comedy and brutal justice together in a weird mash-up, along with delivering a surprisingly intimate portrait of the toll that life's daily small cruelties inflict on Plum's emotional well-being."
• Romper notes that Dietland "has already garnered a lot of praise and is being seen as the perfect show during this current era of the #MeToo and #TimesUp movement."
• For recaps and reviews of the Series Premiere, check out Entertainment Weekly and TVLine.
Watch Season 1, Episodes 1 and 2 and Episode 3 (no log-in required) on amc.com and AMC apps for mobile, Fire TV, Xbox One, Apple TV, Roku and Chromecast.
Dietland airs Mondays at 9/8c on AMC. Click here to add a reminder to your calendar. For more on all the latest Dietland news, sign up for the Insiders Club.
Read More