Press
Joy Nash Speaks With WGN; Salon on How Dietland Uses Fashion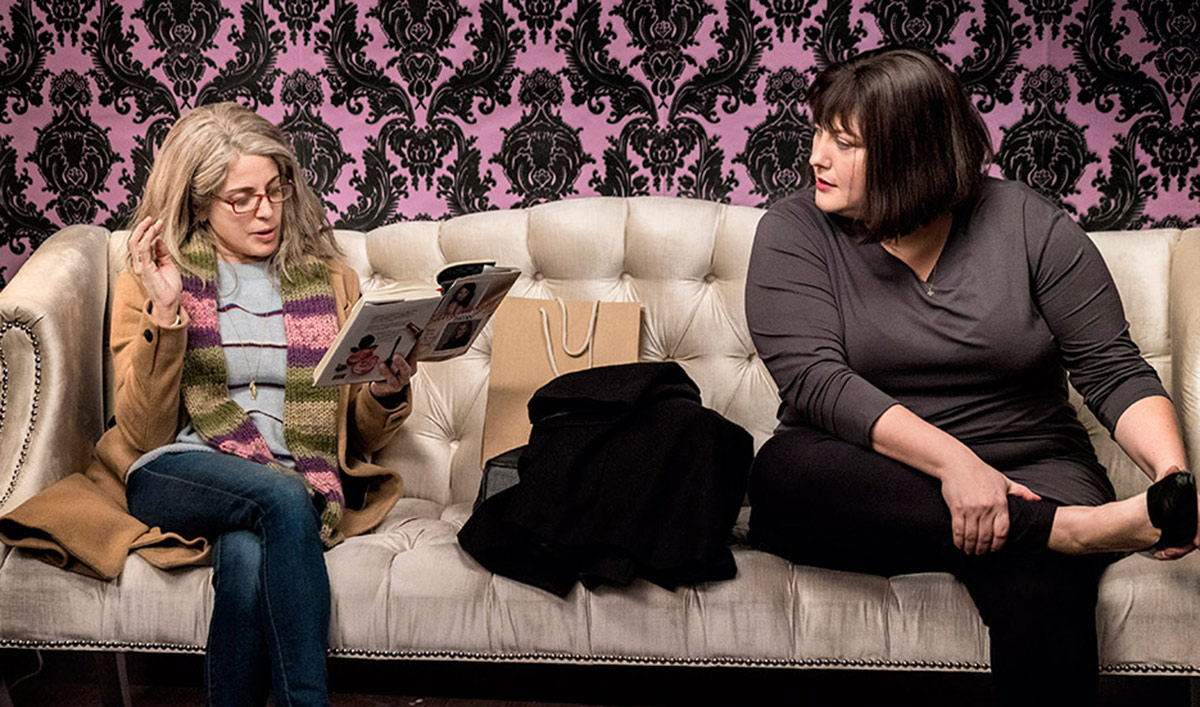 This week, Joy Nash speaks about Dietland with WGN, while Salon explores how the show uses fashion. Plus, Paste ranks Dietland one of the best shows on TV right now. Read on for more:
• Speaking with WGN Radio about the show's comedic sense, Joy Nash explains, "It's my favorite kind of humor, where you think it's going one way and then — left turn. I just love it."
• Salon declares that Dietland "views the fantasy closet of its women's magazine, Daisy Chain, as an arsenal and armory for a secretive band of feminist insurrectionists. They hide their agenda from their intended targets with smiles and samples of hundred-dollar face cream."
• Paste's ranking of the best shows on TV right now includes Dietland ("a RIDE, so ambitious and wildly stylized as to be nearly uncategorizable").
• The Ringer proclaims that Dietland's "brazen messaging is a cornerstone of its charm as pulpy, propulsive summer TV."
• Ami Sheth speaks with Seat 42F about playing Sana, saying, "It was a challenge I was excited to take on; playing a woman who is so extremely beautiful in such an unconventional way. I fell in love with everything she is."
• Brit + Co notes that "there's a world of difference between Plum learning her worth and vigilante killings in the name of revenge. Still, the show looks like it will be way more thought-provoking than standard summer fare."
• Make-Up Artist Magazine interviews Dietland's prosthetic supervisor, Jeremy Selenfriend, who explains, "The show had a lot of trauma and fantasy elements to portray so we wanted to get what the creators were going for just right—a unique blend of fantastical and reality based."
• For recaps and reviews of Season 1, Episode 4, "F… This," check out CarterMatt, TV Fanatic and Vulture.
Watch Season 1, Episode 4 on amc.com and AMC apps for mobile, Fire TV, Xbox One, Apple TV, Roku and Chromecast.
Dietland airs Mondays at 9/8c on AMC. Click here to add a reminder to your calendar. For more on all the latest Dietland news, sign up for the Insiders Club.
Read More