Press
A.P. Interviews Marti Noxon; Elle Applauds Dietland's Worldview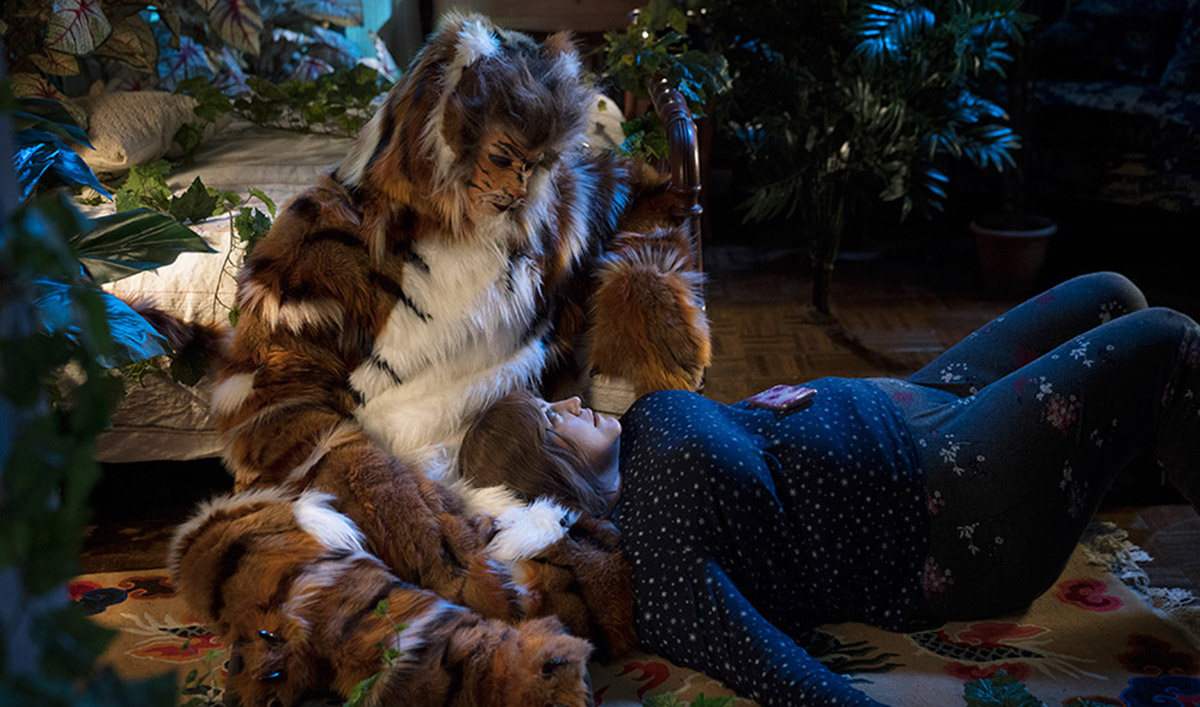 This week, the Associated Press interviews Marti Noxon, while Elle applauds Dietland's worldview. Plus, Vulture takes note of differences between Dietland as a book and TV show. Read on for more:
• Marti Noxon tells the Associated Press that Dietland is "a big juicy soap opera. And there are twists and turns that I don't think everybody will see coming. I just think that people can look forward to being entertained and definitely surprised."
• Elle applauds the show's worldview: "Fat people deserve self-esteem, too. That might not sound subversive, but if you've lived and watched TV as a fat person, particularly a woman, you know that it is."
• Vulture notes that Dietland is "broadly faithful to Sarai Walker's 2015 novel, but it adds a few new characters and revamps plot elements in ways that make Dietland more workable as a serial story."
• The New Republic describes Dietland as "not just a show about a strong woman—written and directed by women—but a show about women under attack, about systemic abuse, and what happens after those abused reach breaking point."
• Seat 42F speaks with Erin Darke, who calls her character, Leeta, "maybe the first person who makes Plum look at herself in a different way and she's the one who ushers Plum into the new worlds that are going to change everything for her."
• Romper wonders, "So who is Jennifer on Dietland and will we ever see her — er, their — face(s)?"
• Yahoo points out that "social media erupted with thousands of people tweeting how they finally found a show to relate to and identify with" after Dietland premiered.
• A writer for The Week says she "sat on my sofa, studying Joy Nash's frozen face caught between an expression of sublime rage and absolute sorrow, and, for the first time, I felt truly represented onscreen, truly seen."
• Mashable declares that Dietland's "focus on female rage is cathartic and timely in the wake of the #MeToo movement, and to miss its message is to miss some of the most silenced and yet salient points affecting women in the world today."
• Romper takes a closer look at Will Seefried, who plays Ben and who posted on Instagram, "The brilliant team behind this thing has taught me so much. Especially about the nuances of gender and power in our current climate."
• For recaps and reviews of Season 1, Episode 3, "Y Not," check out CarterMatt and TV Fanatic.
Watch Season 1, Episode 3 on amc.com and AMC apps for mobile, Fire TV, Xbox One, Apple TV, Roku and Chromecast.
Dietland airs Mondays at 9/8c on AMC. Click here to add a reminder to your calendar. For more on all the latest Dietland news, sign up for the Insiders Club.
Read More