Press
Julianna Margulies Explains Dietland to NYT; Boston Globe Touts the Show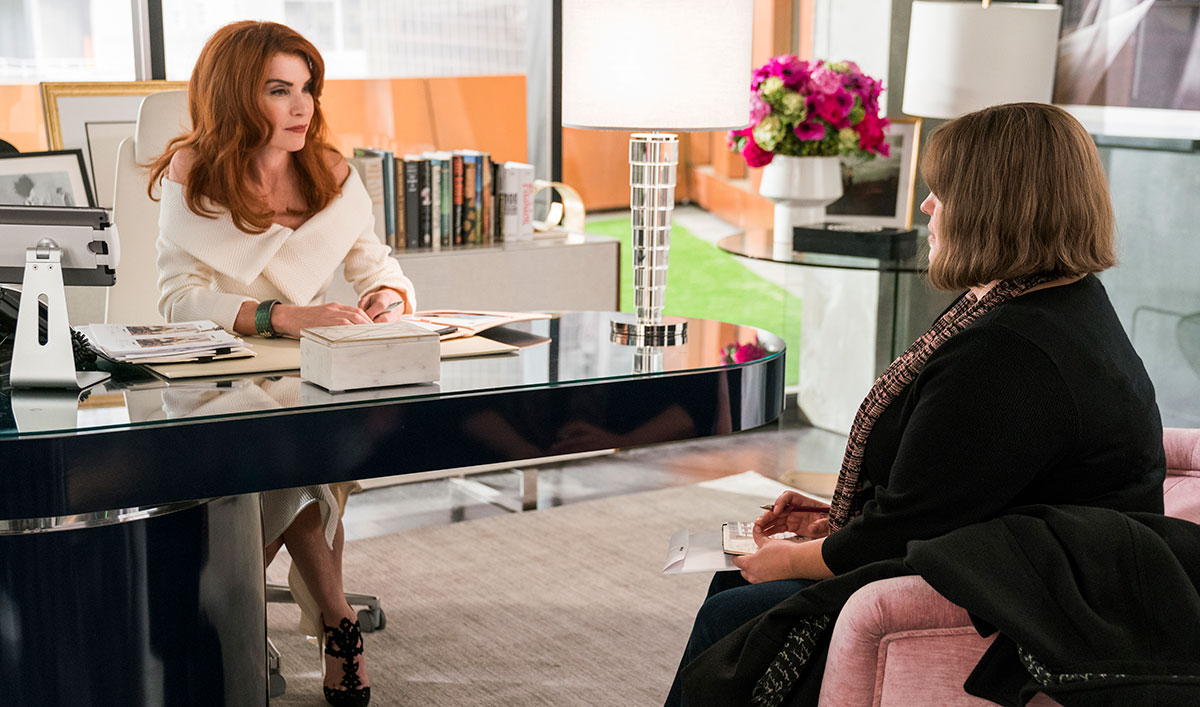 This week, Julianna Margulies talks to The New York Times about what Dietland's all about, while the show is one of The Boston Globe's picks. Plus, Marti Noxon speaks about Dietland to The Atlantic. Read on for more:
• Julianna Margulies tells The New York Times that Dietland is "very freeing for those of us who feel like we've had to somehow stay quiet — so we don't rock the boat or stir the mud or you know, get up in anyone's grill or make a problem."
• The Boston Globe's TV picks include Dietland, which "takes on the themes of patriarchy and our society's obsession with weight."
• Marti Noxon, speaking with The Atlantic, says Dietland taps into women and their "fight-back part. The define-yourself-outside-of-the-system part. To change yourself to change the world."
• Consequence of Sound is eagerly anticipating Dietland, declaring, "It looks like it's going to be really fascinating. It looks like something that really is whip-smart and funny."
• Refinery29 introduces a clip from the show that features a vigilante organization called Jennifer and asks, "What is Jennifer, and what do they want? It could be to send bad men a lesson."
• Joy Nash, talking to The Curvy Fashionista, declares, "I hope this role, Plum's story, shows people what's possible and encourages more writers to create characters like this for more and more fat actors."
• Zimbio's list of bada** female characters who are changing summer TV in 2018 includes Joy Nash's Plum: "She struggles with her self-image and the way she's treated by her boss and society. On the way to becoming her best self, Plum inadvertently becomes part of a revolution against the patriarchy."
Dietland premieres Mon., Jun. 4 at 9/8c on AMC. For more on all the latest Dietland news, sign up for the Insiders Club.
Read More