Press
Dietland in Time, Variety Summer Previews; Deadline Debuts Trailer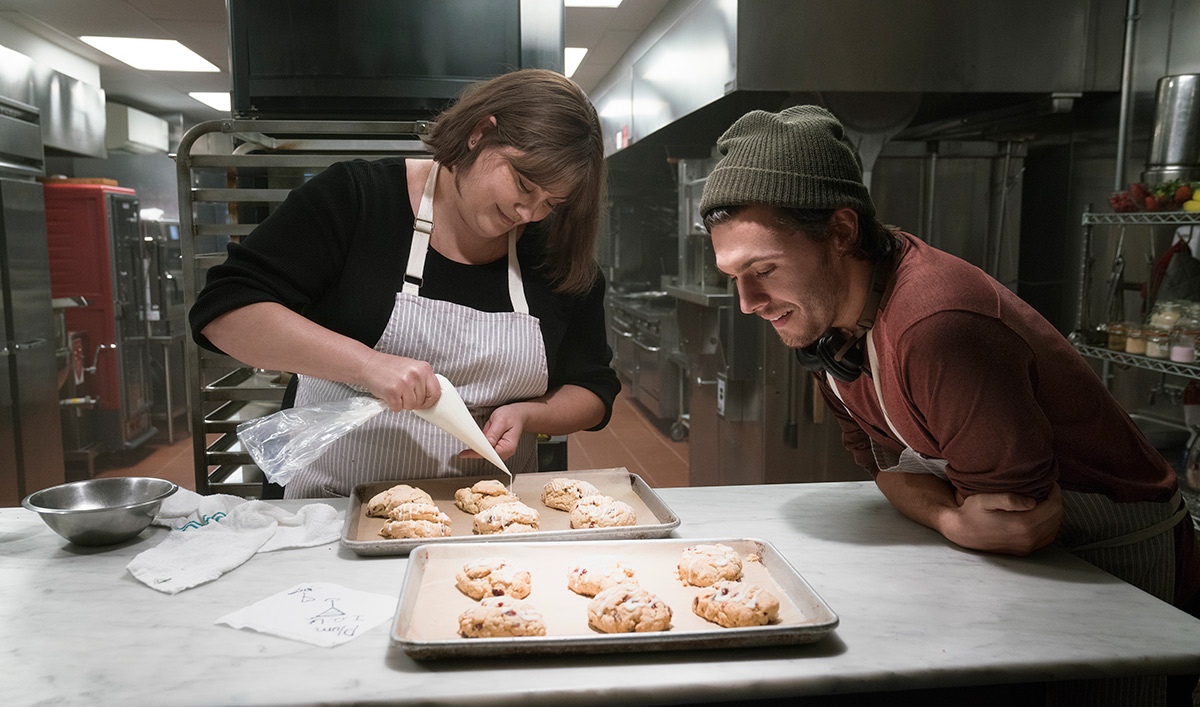 This week, Time and Variety include Dietland in a summer TV preview, while Deadline introduces the show's official trailer and art. Plus, Variety reports that Dietland is getting a live talk show, hosted by Aisha Tyler, as a companion series. Read on for more:
• Variety's summer TV preview includes Dietland: "With a goal of empowerment and fighting misogyny, the story is timely. With its execution of revenge against sexual abusers it may just be wish fulfillment, too."
• Time calls Dietland one of the new TV shows you need to watch this summer, declaring, "Praise the television gods: The Good Wife's Julianna Margulies is returning to the small screen to star alongside Joy Nash in a television adaptation of Dietland…Better yet, Marti Noxon, of Buffy the Vampire Slayer and UnReal fame, will run the show."
• Deadline debuts Dietland's official trailer and key art, which bears the tagline "Join The Revolution."
• Variety reports that Unapologetic with Aisha Tyler, a live talk show hosted by Tyler, will air as a companion series to Dietland, with plans "to put the spotlight on female empowerment, gender issues, body-image concerns, and other themes raised by the scripted drama."
• Elle is pleased that "everyone's favorite TV therapist, Robin Weigert, of Big Little Lies, will also appear here as a therapist: Verena Baptist, who's trying to undo the ugly effects of her mother's weight-loss company."
• Entertainment Weekly says Plum "finds herself immersed in what's described in the trailer as a group of extremists targeting men. From there, things get far more exciting … and even a bit dangerous."
• After viewing the trailer, TVLine declares, "Move over, Miranda Priestly! Julianna Margulies' Kitty Montgomery is the new boss from Hell."
• W feels the show is in good hands with Marti Noxon ("Having seen what Noxon did with our Bachelor obsession in UnReal, this show looks to be in very good hands indeed"), as is Collider ("Tonally it's going to be a fine line to walk, but EP Marti Noxon walked a similarly difficult line with Lifetime's UnReal, and did so successfully").
• Broadway World, Showbiz Junkies, TV Insider, Variety and Vulture also showcase the trailer.
• Brit + Co's list of TV and streaming series based on books "to add to your watch list ASAP" includes Dietland, a "dark comedy about society's outrageous beauty standards."
Dietland premieres Mon., Jun. 4 at 9/8c on AMC. For more on all the latest Dietland news, sign up for the Insiders Club.
Read More