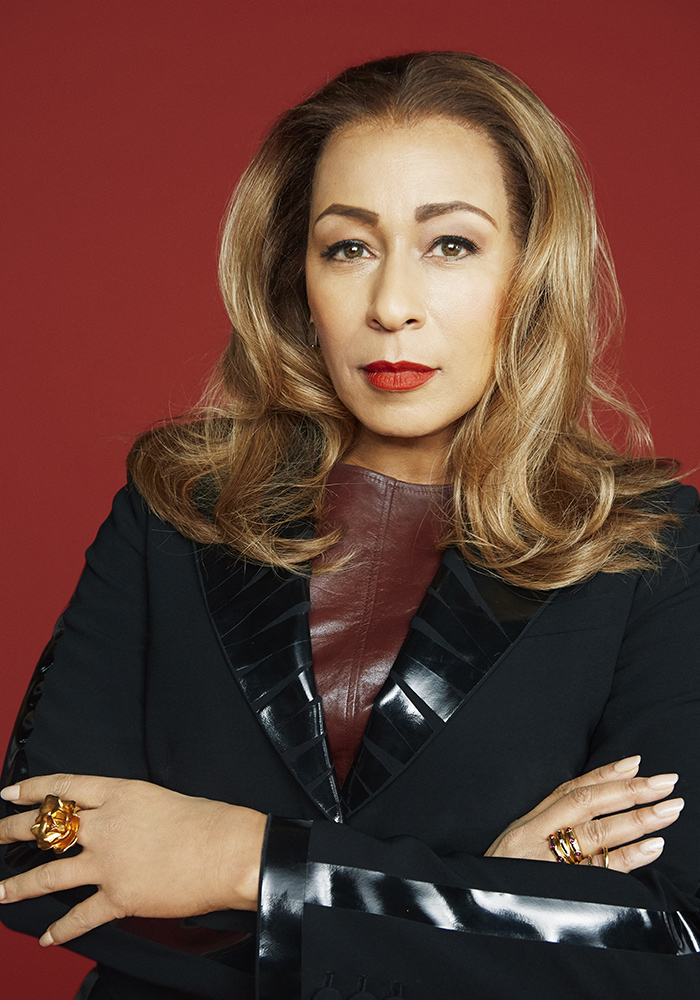 Crisp in appearance and a fast talker, Julia is the manager at "the beauty closet," an underground warehouse filled with every kind of beauty product imaginable. She is welcoming and warm, but she's not all she appears to be and is capable of being sternly assertive and controlling. Julia is on a mission to deprogram the women of the world on what it means to be beautiful, and wants Plum to be on her team by providing her with the contact information for all of "Kitty's Girls."

Tamara Tunie is an award-winning actress who consistently garners high praise and recognition for her varied body of work on the big and small screens and on stage.

On television, she was a series regular on The Forgiving Earth, The Red Road, Law & Order: SVU, and As the World Turns, among others.  She's been a recurring guest star on Better Call Saul, Blue Bloods, Billions, Alpha House, and 24, and a guest star on shows such as Elementary and Survivor's Remorse.

On the big screen, Tunie starred in Irreplaceable You; Flight, with Denzel Washington; The Devil's Advocate, opposite Charlize Theron; City Hall, with Al Pacino; Snake Eyes; and The Caveman's Valentine, opposite Samuel L. Jackson, to name a few. She also made her feature film directorial debut with the indie romantic comedy See You in September starring Estella Warren and Justin Kirk.

The Pittsburgh native boasts a storied career in theater both as an actor and a producer. On Broadway, she produced hit shows: Spring Awakening (winner of the 2007 Tony Award for Best Musical and Drama Desk Award for Outstanding Musical), Magic/Bird, and August Wilson's Radio Golf (2007 Tony and Drama Desk Award Nominee for Best Play). Currently, she is producing and developing for the musical Frog Kiss: The Musical – a re-imagined "bedtime story" with a bawdy twist.

Tunie starred in Tony Award-winning playwright Robert Schenkkan's two-person political suspense thriller Building the Wall alongside James Badge Dale at New World Stages. Prior, she starred as Marvelous in Danai Gurira's Familiar, for which she won an Obie; as Kendra in the Barrington Stage Company production of American Son; and for her lead role in Steven Soderbergh's The Library at The Public. She starred as Maggie in the first all African American production of Tennessee Williams' Cat on a Hot Tin Roof, Calpurnia in Julius Caesar opposite Denzel Washington, and the 20th anniversary post-9/11 benefit concert of Dreamgirls. She also shared the Broadway stage with the late, great Lena Horne in the musical Lena Horne: The Lady and Her Music.

Beyond acting, producing, and directing, Tunie is deeply engaged in several community and philanthropic efforts.