Video
The Stash Gets "Troma-tized" in the Latest Episode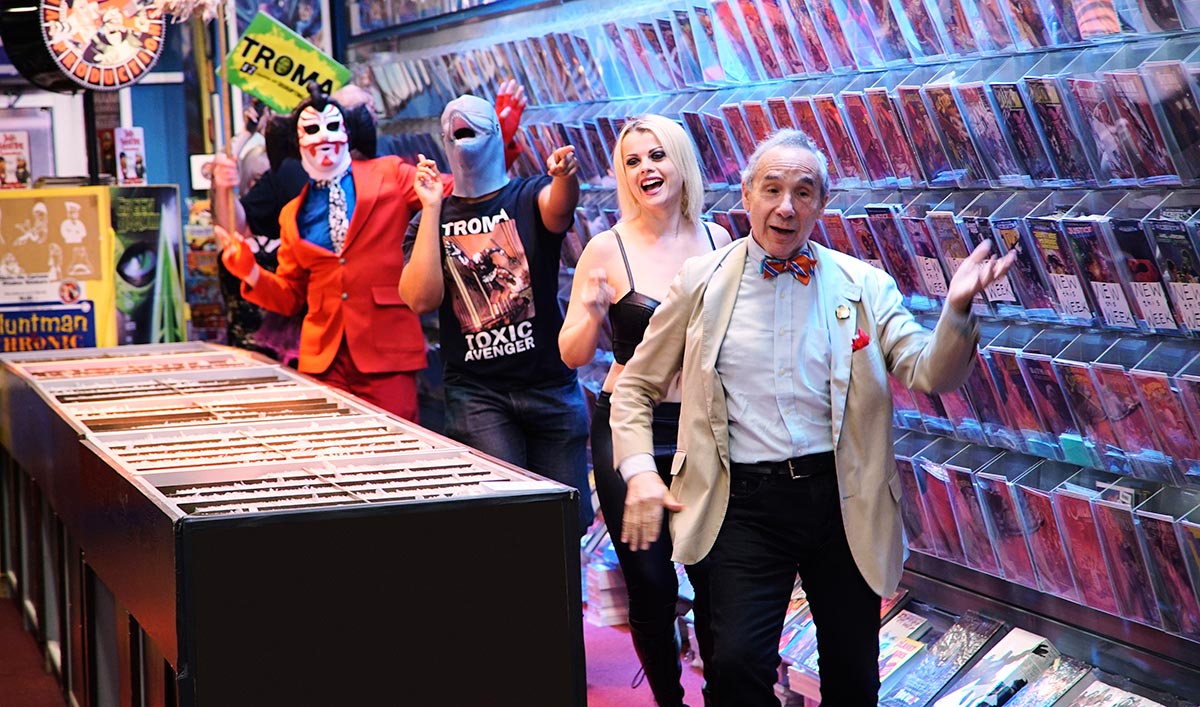 In the latest episode, the Stash gets a visit from "the most energetic senior citizen I have ever seen in my life," as Walt describes.
Lloyd Kaufman, film director, producer and co-founder of Troma Entertainment — the studio behind such B-movie classics like The Toxic Avenger and Class of Nuke 'Em High — leads a parade of Troma-ville characters through the stacks, including the Toxic Avenger. After listening to years of Ming beg to be in a Troma movie, Kaufman has come to the Stash to put the guys through a grueling audition to see who will be in his next movie.
Walt, Bryan, Mike and Ming show off their best Troma-movie chops, including screaming in terror, running from an axe-wielding Toxic Avenger, spewing toxic waste in the iconic "Troma meltdown," and more.
Who will win the top spot to be cast in the next Troma film?
Plus, Walt parts with a beloved staple of the Stash, and a customer brings in some memorabilia that inspires some breakfast nostalgia.
Watch the episode now on amc.com and AMC apps for mobile, Fire TV, XBox One, Apple TV, Roku and Chromecast.
Comic Book Men airs Sundays at Midnight/11c.
Read More