Comic Pull List
Comic Book Men Pull List: Week of March 14, 2018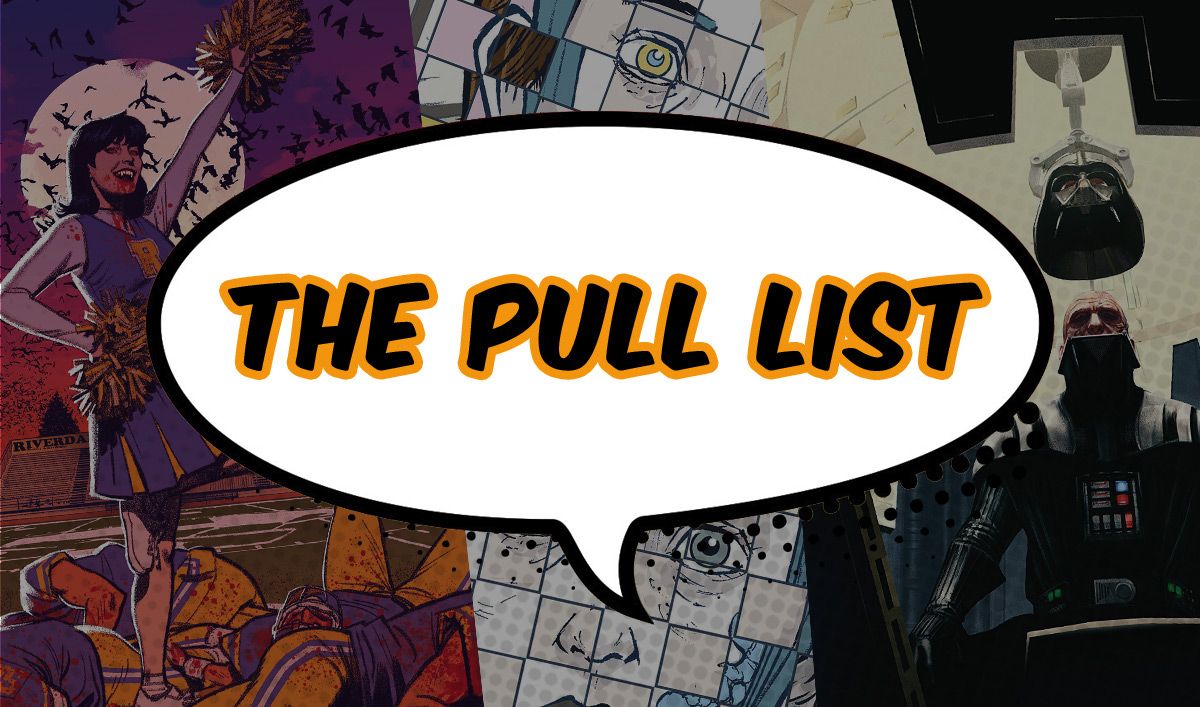 Looking for the next best thing to read? Overwhelmed by your options in the comic book store? Comic guru Mike Zapcic offers his recommendations in comic book reading from this Wednesday's new releases.

ETERNITY GIRL #1


[DC Comics]
"The latest from the Young Animal line at DC Comics, Caroline used to be a superhero but after an accident, Caroline finds out she's functionally immortal. So what does a bored, wrung out, abnormally powered person do in that situation? You'll have to join GLAAD Media Award-nominated writer Magdalene Visaggio and Eisner-winning illustrator Sonny Liew for the ride!"
DARTH VADER #13


[Marvel Comics]
"Palpatine has given Vader a new assignment with the Inquisitors, his team of former Jedi: establish diplomatic relations with the planet Mon Cala. Also, we get to meet a certain Governor Tarkin, whom it seems is even worse at diplomacy than Vader!"
VAMPIRONICA #1


[Archie Comics]
"With Afterlife With Archie, we got a glimpse of the zombie apocalypse bear down on Riverdale. In Jughead: The Hunger, we saw our favorite glutton with a taste for fresh meat. Now, this new series finds Veronica Lodge growing out of her spoiled little rich-girl persona to become a being that could give Buffy Summers or Blade a run for their money. Check out her origin story here brought to you by Greg Smallwood and Meg Smallwood and the fine folks at ARCHIE HORROR!"
Watch the latest episodes now on amc.com and AMC apps for mobile and devices.
Comic Book Men airs Sundays at Midnight/11c.
Read More