Comic Pull List
Comic Book Men Pull List: Week of December 13, 2017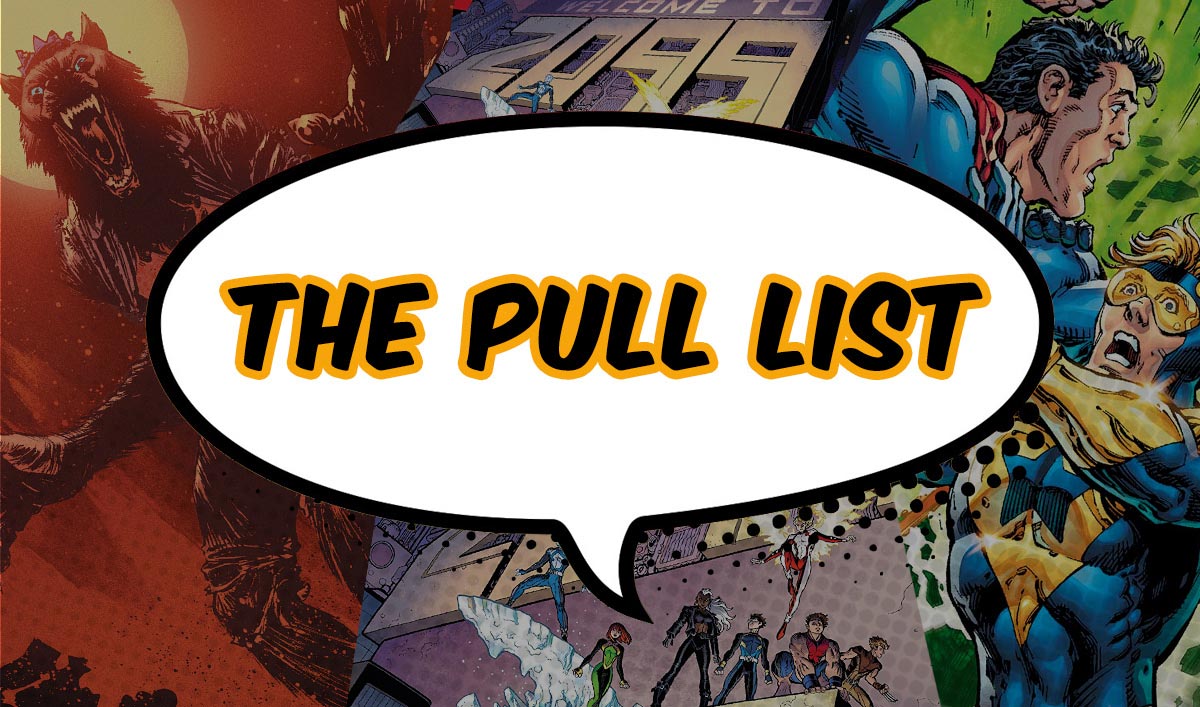 Have you been looking for the next best thing to read? Overwhelmed by your options in the comic book store? Comic guru Mike Zapcic offers his recommendations in comic book reading from this Wednesday's new releases.

ACTION COMICS #993


[DC Comics]
"Booster Gold (the greatest hero you've never heard of!) must first face-off against The Flash, then follow Superman into the past to stop him from meddling in the destruction of his home planet of Krypton. Time isn't so easily changed, but Kal-El is almost assured of muddying up history if Booster can't keep him from doing any damage…"
X-MEN BLUE #17


[Marvel Comics]
"Jean Grey and the time-displaced Original X-Men (along with some friends they picked up along the way…) are trying to put themselves back in the time where they belong but are somehow flung into the year 2099, where they meet the X-Men! Will they be able to work together to restore the timestream?"
JUGHEAD: THE HUNGER #2


[Archie Comics]
"Jughead Jones is the Riverdale Ripper, with half a dozen victims under his belt. But Jughead isn't your average teenaged serial killer: He's actually a werewolf with a family curse spanning generations. And where there's a werewolf, there's probably someone hunting it — enter Betty Cooper, Werewolf Slayer!"
Watch the latest episode of Comic Book Men on amc.com and AMC apps for mobile and devices.
Read More