Video
Marky Ramone Reveals the Surprising Activities He Did On Tour With the Ramones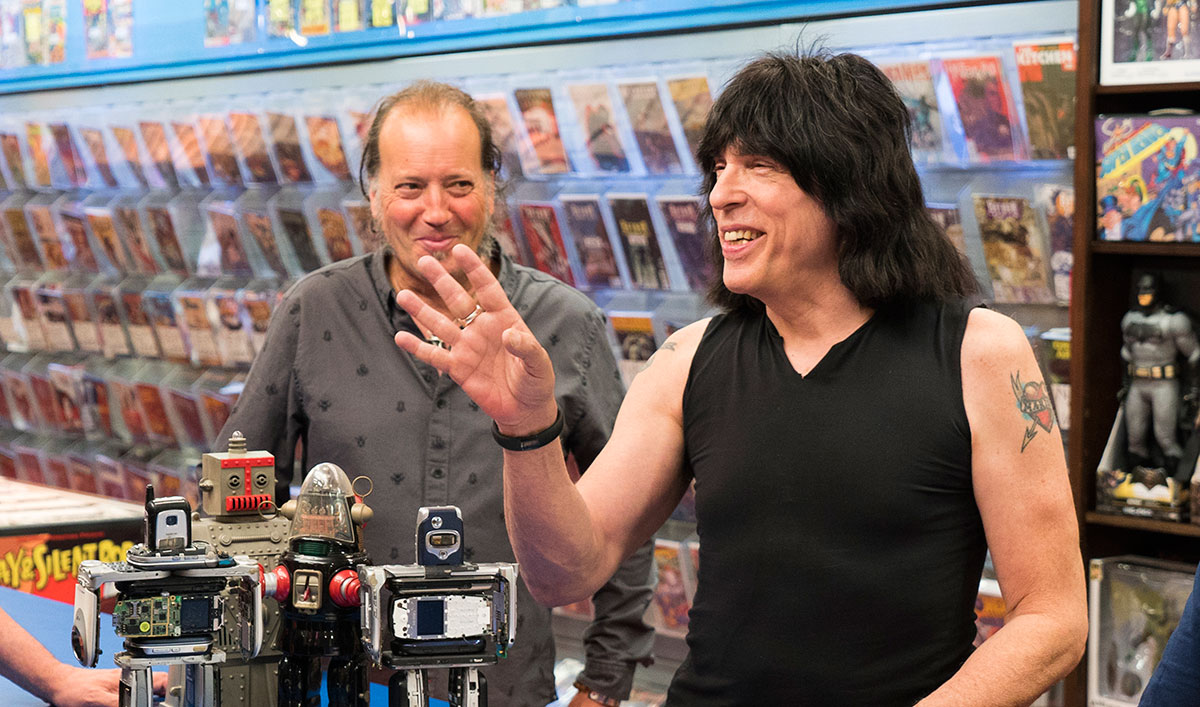 Have you ever wondered what rock 'n' roll royalty do when they're on tour?
In the latest episode of Comic Book Men, Marky Ramone, the drummer for the Ramones, stops by the Stash to reveal what life was like on the road for the band that helped define punk rock — and it's not quite as salacious as you might've hoped.
Ramone says when he would go to a new city for a show, he'd open the yellow pages and look for local collectible stores and buy up some of their sci-fi merchandise.
Walt is surprised to find out he has so much in common with the rock legend.
"When you were on tour with the Ramones, you'd go into a city and the first thing you'd do is go into the phone book and look for collectibles stores? I gotta be honest, in the '70s or the '80s, at the height of punk rock, that's the level of decadence that was going on?" Walt jokes.
Watch the talked about scene to see Walt find a kindred spirit in a rock legend.
Comic Book Men airs Sundays Midnight/11c.
Watch the latest full episode on Chromecast, Xbox One, Apple TV, Roku, AMC mobile apps and amc.com.
Read More