Video
Original Art by Comic Artist Sal Buscema Puts Ming in the Spotlight — for Better and for Worse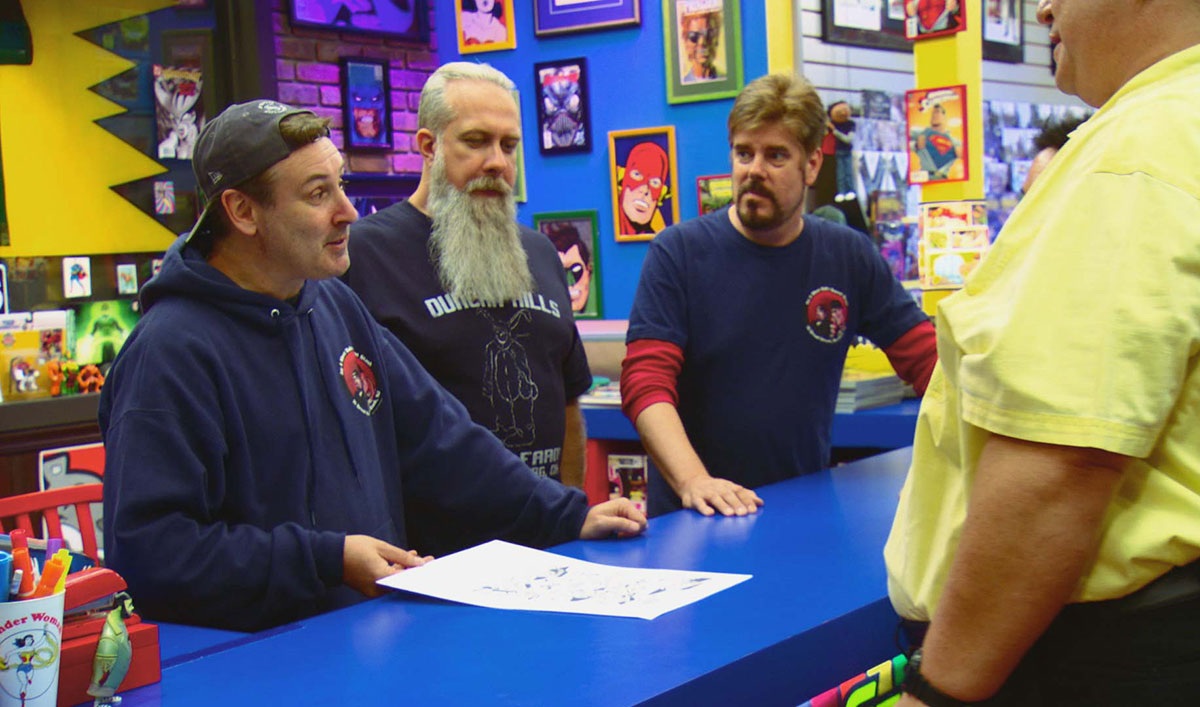 In the latest episode, a customer comes in with a piece of original artwork by famed comic book artist, Sal Buscema.
"He's really one of those guys who drew our childhood," Walt says.
The piece is from a mini comic released by Underoos in 1999. At the mention of Underoos, Walt remembers the time Ming dressed up in a pair of vintage Wonder Woman underoos in the Season 2 episode, "The Clash at the Stash."
Walt asks for Ming's opinion about the piece, and urges Ming to start bartering in his place after Ming expertly assesses the art's price point.
Watch the talked about scene to see if Ming is able to close the deal… and live down the Underoos incident.
Comic Book Men will return with new episodes Sunday, April 9 Midnight/11c.
Watch the latest episode on Xbox One, Apple TV, Roku, AMC mobile apps and amc.com.
Read More