Comic Pull List
Comic Book Men Pull List: Week of March 22, 2017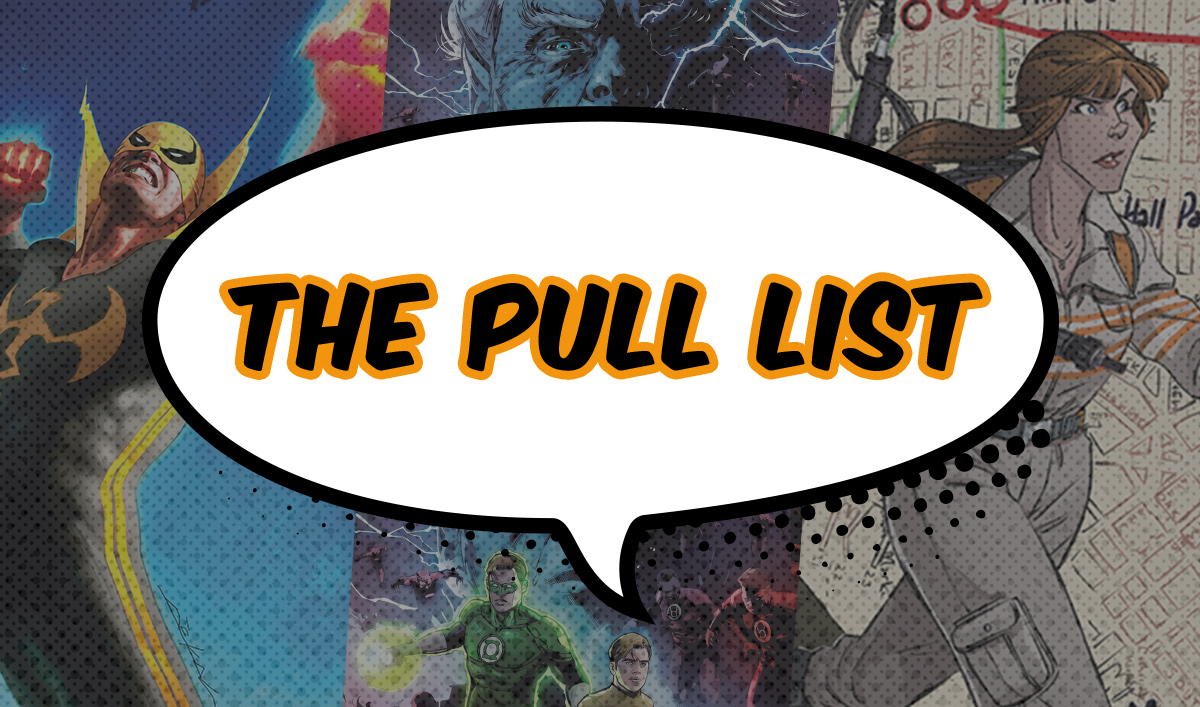 Are you a comic book fan? Looking for the next best thing to read? Comic guru Mike Zapcic offers his recommendations in comic book reading from this Wednesday's new releases.

STAR TREK/ GREEN LANTERN #4 (OF 6)


[IDW Publishing]
"Kirk, Spock, Hal, Guy Gardner and John Stewart must face the wrath of Khan — and if he weren't formidable enough, he's now in possession of a Red Lantern ring. Plus, can Captain Hal Jordan and Captain Kirk find the universe's power battery before the villainous Sinestro?"
GHOSTBUSTER 101 #1


[IDW Publishing]
"Who ya gonna call? Apparently, EVERYONE who's ever called themselves a Ghostbuster! The old team meets new in this cool mash-up of the franchise."
IRON FIST #1


[Marvel]
"Danny Rand infiltrates an underground fighting ring where there are no rules except for winning at any cost. But, Danny's not there merely to fight: He's on a mission to go back through the history of previous Iron Fists if he's to move closer to his destiny!"
Watch the latest episodes on Xbox One, Apple TV, Roku, AMC mobile apps and amc.com.
Comic Book Men will return with new episodes Sunday, April 9 at Midnight/11c.
Read More