Comic Pull List
Comic Book Men Pull List: Week of December 14, 2016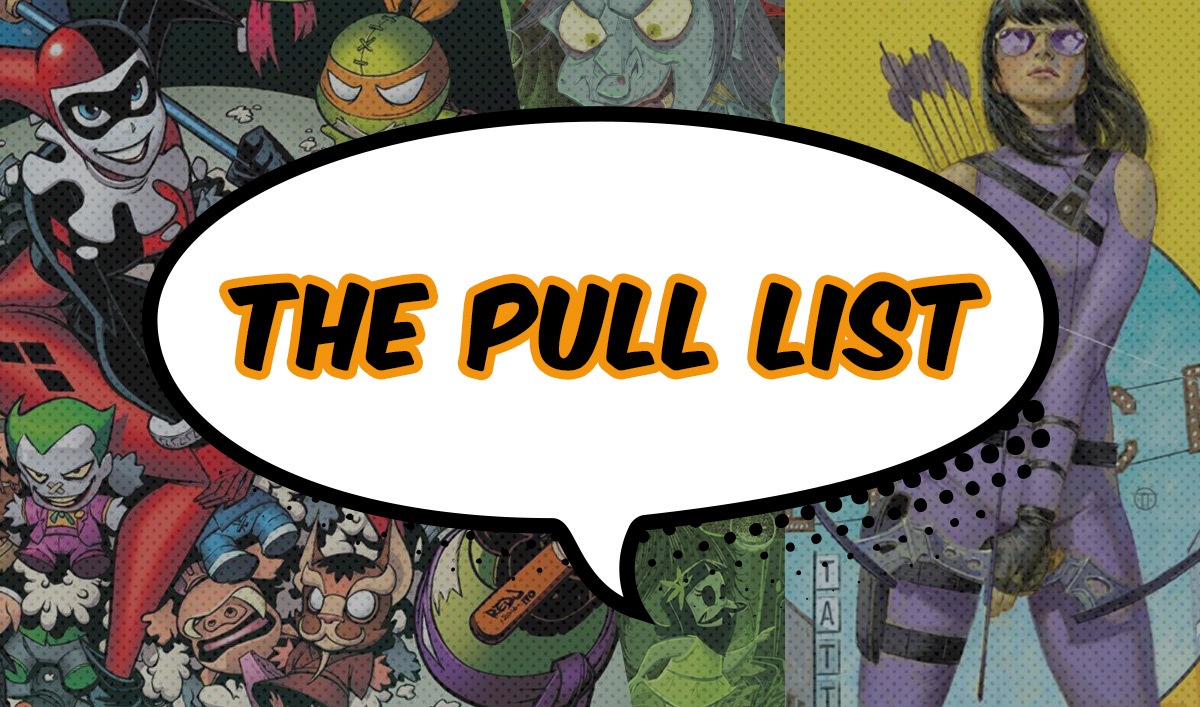 Are you a comic book fan? Looking for the next best thing to read? Comic guru Mike Zapcic offers his recommendations in comic book reading from this Wednesday's new releases.



BATMAN TMNT ADVENTURES #2


[IDW Publishing]
"The Joker and Harley Quinn escape from Arkham Asylum into the Teenage Mutant Ninja Turtles' New York sewer systems and team up with Shredder! Can Batman, Robin and Batgirl, along with the Turtles, find and take down the villains before they cause too much of a ruckus?"
CHIMICHANGA: SORROW OF THE WORLD'S WORST FACE #3


[Dark Horse]
"How can you not pick up a book where the main villain is called the 'Flatulent Witch'? Chimi and friends are lost in her forest (sounds dirtier than it is, but with Eric Powell writing this, who knows?). Will Ronnie and his ugly mug come to their rescue?"
HAWKEYE #1


[Marvel]
"Kate Bishop returns to Los Angeles, trying to redeem the name 'Hawkeye.' With her bow and arrows, along with her P.I. badge, Kate takes on the City of Angels and makes her mark as the World's Greatest Archer!"
Watch full episodes on Xbox, Apple TV, Roku, the AMC mobile apps and amc.com.
Read More