Comic Book Men
Ten Ways to Get Ready for the Midseason Premiere of Comic Book Men This Sunday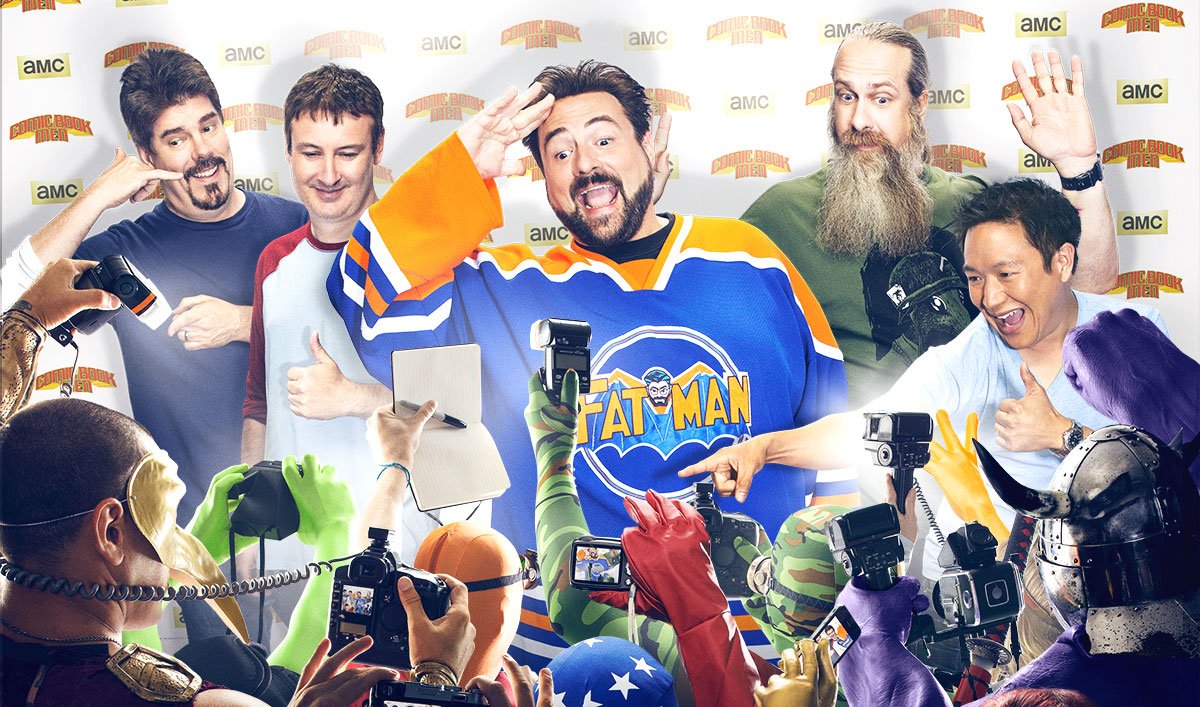 Start your engines! Comic Book Men returns this Sunday, February 15 at Midnight/11c as the guys from the Secret Stash pit two super-cars against each other — with Batman legend Adam West riding shotgun! So time to shift into overdrive with ten ways to get ready for the Midseason Premiere of Comic Book Men…
1. Watch full episodes of the first half of Season 4, which include Walt and Bryan teaching Kevin's daughter how to clerk in the Season Premiere to Ghostbuster Ernie Hudson selling comics in the Midseason Finale — and all the amazing sales at the Stash in between.
2. Check out these sneak peek photos from the Midseason Premiere, featuring Adam West's visit to the Secret Stash.
3. Ever wonder what comic books the guys from the Secret Stash are actually reading? Check out Mike and Ming's pull list for this week.
4. Find out if you're a noble leader like Captain America or more like grizzled Wolverine with this Superhero Personality Quiz.

5. Relive the most Talked About Scenes from the first half of season 4, like when the guys competed in a comedy contest in Episode 403 and strutted their stuff on the BronyCon stage in Episode 405.
6. Get back in touch with the cast with these interviews from the first half of the season, featuring Q&As with Kevin, Walt, Mike, Bryan, Ming and guest stars Ernie Hudson and Harley Quinn Smith.
7. Play comic-themed Ultimate Fan Games: Batman's original Batmobile from the 1966 movie is a customized prototype of what classic car? What does Hulk say to Loki after "smashing" him in The Avengers? Test your knowledge and challenge your friends to see who is the biggest super-fan.
8. Take the Name That Kevin Smith Movie photo quiz to find out how well you know Kevin Smith's most iconic movies.
9. Sign up for the AMC Weekly to get the latest news, videos, interviews, pull lists and more delivered directly to your inbox each week.
10. Get social! Connect with fans on Facebook and Twitter to talk about the show, your favorite comics, collectibles, and more.
Comic Book Men returns this Sunday, February 15 at Midnight/11c with two new back-to-back episodes.
Read More