Comic Book Men
New Comic Book Men Poster and Midseason Premiere Date Revealed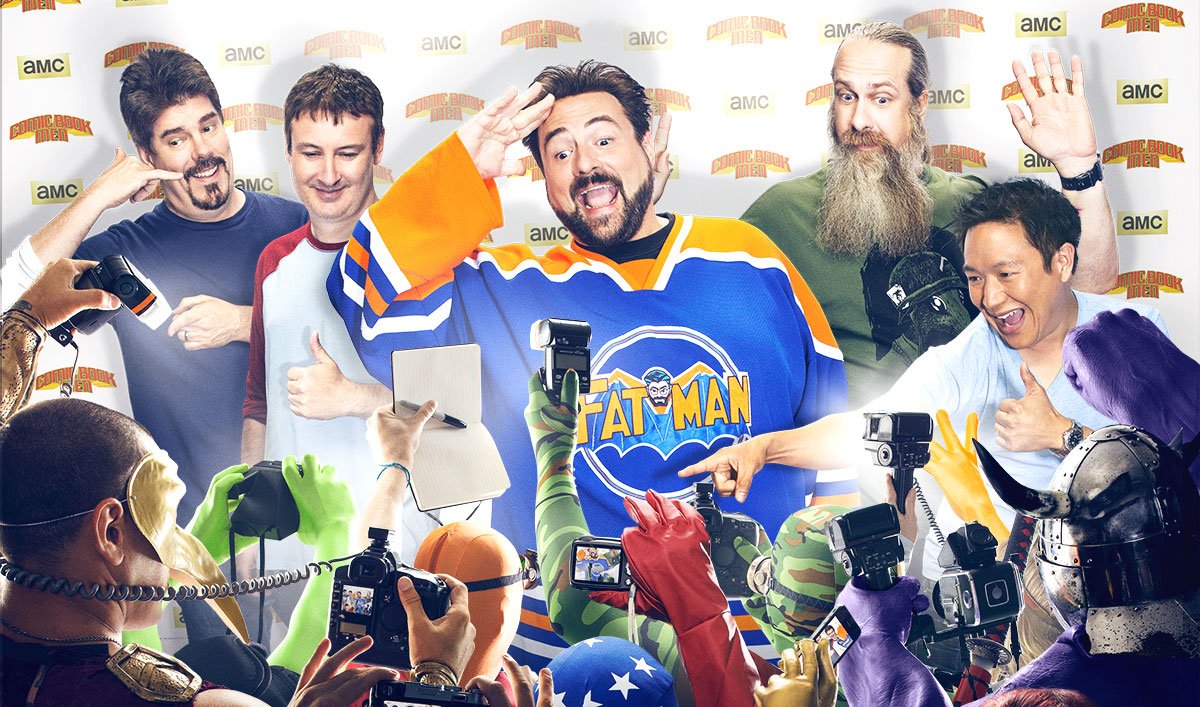 Today, AMC released the poster for the second half of Comic Book Men's fourth season, which premieres Sunday, February 15 at Midnight / 11c. The poster features master fanboy Kevin Smith and the charismatic men of Jay and Silent Bob's Secret Stash being photographed by superhero-clad paparazzi.
In the fourth season of AMC's unscripted series, Walt, Bryan, Michael and Ming geek out over rare pop culture memorabilia and also welcome new friends to the Red Bank, NJ comic store, including fandom icons Billy Dee Williams (Star Wars), Adam West (Batman), Butch Patrick (Eddie Munster), and Walt's personal hero, Gene Simmons of KISS.
For a larger version of the poster, click here.
Comic Book Men will premiere Sunday, February 15 at Midnight/11c.
Read More