Comic Book Men
Comic Book Men Q&A – Sunday Jeff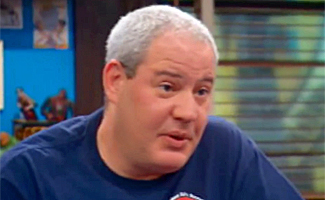 Jay and Silent Bob's Secret Stash employee "Sunday Jeff" talks about how he first met Walt and the coolest item he's seen come into the store.
Q: You started off as a customer at the Stash. What made you decide to start working there?
A: I was asked by Walt. This was when the store was in a different place, a much smaller location. Walt was really the only one working there. They ended up moving to the bigger store they're currently in now. Walt only had one or two days off a month, so he was looking for somebody to help out, and he happened to ask me. He turned his best customer into an employee.
Q: You're also a collector of rare toys. What's the rarest item you own?
A: That's tough, I've got a bunch of them. But one is an odd Indiana Jones — it's not an old toy, it's just not common. Back in the day, it was about a $7,000 figure. It was an import, so it was strictly limited to overseas. It was really a Japanese figure. There were only about 3,000 made, but they were never really sold in the United States, so that's what makes it so rare.
Q: When did you start collecting and why?

A: In the mid-'80s, I really started to get into collecting because I started missing the things I had when I was a kid. I'd think, "Wow, I'd really like to have that again, in the package." It became an every week thing, scouring stores, going to shows, trying to pick up a bunch of stuff to fill holes in my collection.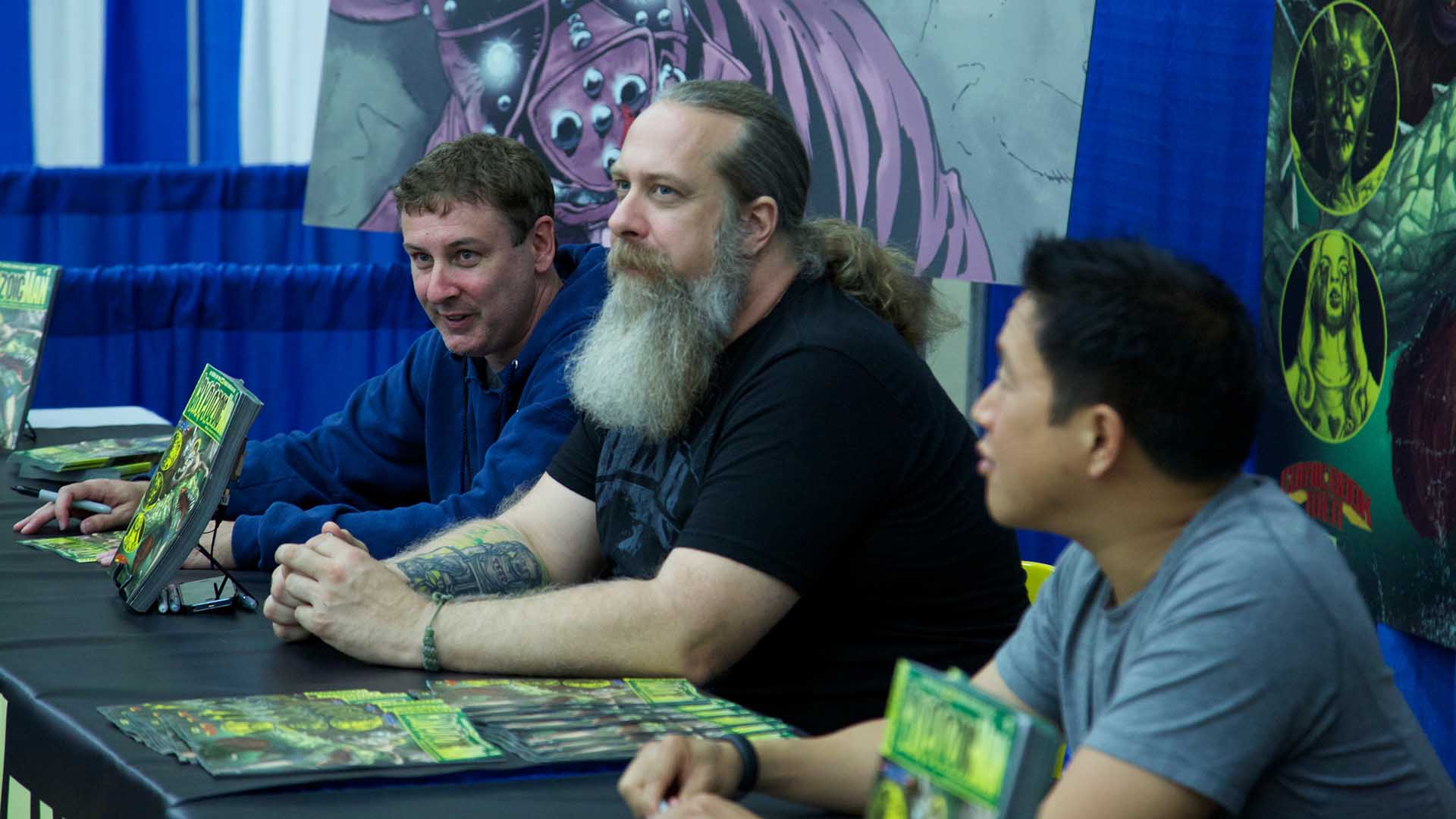 VIDEO: Talked About Scene – Comic Book Men Episode 308, "Cryptozoic Launch"
Q: Do you have any holes in your collection right now that you'd like to fill?
A: Actually, I have so much stuff, I've been trying to sell some stuff that's not as important to me, or that I look at now and say, "Why did I collect that?" If you're like me, you have a disease. Even though there are figures you wouldn't normally buy, you just have to buy them.
Q: Are you a fan of comics as well?
A: I'm not an expert in comics like Walt or Mike. I know the superheroes, but comics were never my strong point. While they were reading the comics, I was playing with the toys. I guess that's how we complement each other.
Q: What's the coolest item you've seen come into the Stash?
A: That big Millennium Falcon they brought on the show [in Season 2 Episode 11]. That's a really cool piece. I remember when Star Wars was re-released, I kept bothering the guys at Toys "R" Us, asking, "What are you doing with that piece after that promotions over?" There was only one per store. So at that time, how many Toys "R" Us stores were there, maybe 1,000 or less? I think most were sent back to the manufacturer, so for some of those to make it out into the world, that's a really cool thing.
Q: What's the craziest item you've seen come in?
A: Actually, we get some people who try to bring in stuff that's not really related to anything we sell. I had this one person on a Sunday bring in these ceramic cats. They were salt-and-pepper shakers. I was like, "Yeah, these could be collectible, but we're not a pawn shop."
Q: What's your favorite thing about working at the Stash?
A: It's actually from before I started working there. I would come into the store, and I always used to try to avoid Walt. He wasn't there all the time, Bryan was running the store, and Bryan would always give me a break. Walt would never give you a break on anything. Eventually, I broke him, and we started going out together on days off to look for stuff. That's how we started becoming friends. It's just funny how, lo and behold, that happened.
Q: Do you have another job on the other days of the week? 
A: It's funny, I almost ended up working at the Stash full-time, but Walt was like, "I don't think you should leave your other job. You've been there 17 years." He was right, in a sense. So I never took it. Then later on, they ended up hiring Mike. Now Mike's one of the Comic Book Men, and I still work for a car company. [Laughs]
Click here to read an interview with Walt Flanagan
Read More