Comic Book Men
Comic Book Men Season 2 Catch-Up Marathon Airs Thursday Morning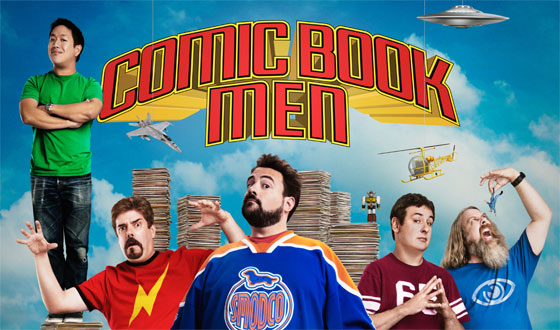 If you missed the first half of Comic Book Men Season 2, you missed a lot, including the guys' hunt for the Jersey Devil, Michael and Ming being chased by zombies, Jason Mewes working security for Kevin Smith's book signing at the Stash, and much, much more. Whether you need to catch up on any episodes you may have missed or just want to watch them all over again, you're in luck: AMC is airing all eight Season 2 episodes so far back-to-back this Thursday morning beginning at 2am/1c.
Click here for a full schedule of Comic Book Men on AMC.
Comic Book Men returns this Thursday at 9/8c as part of AMC Real Original Thursdays.
Read More