Comic Book Men
Learn About The Wayne Foundation, a Charity Founded by Comic Book Men's Kevin Smith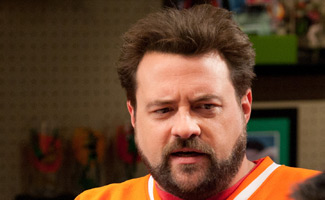 In Season 2, Episode 6 of Comic Book Men, "The Running Dead," Michael and Ming sign up for an obstacle course zombie race and raise $1,100 for The Wayne Foundation.
Co-founded by Kevin Smith (who also serves as the charity's vice president), The Wayne Foundation is a 501(c)(3) not-for-profit corporation whose mission is to provide young women who have fallen victim to commercial sexual exploitation and domestic trafficking with a means of leaving the sex industry for good. Committed to fighting human trafficking, child prostitution, and child sex exploitation one victim at a time, The Wayne Foundation provides individuals with a safe home environment that will empower them with the tools they will need to stop the cycle of abuse.
http://waynefdn.orgClick here learn more about The Wayne Foundation.
(Note: The Wayne Foundation is not affiliated with Comic Book Men or with AMC.)
Read More