Comic Book Men
Want to Be on AMC's Comic Book Men? This Could Be Your Big Chance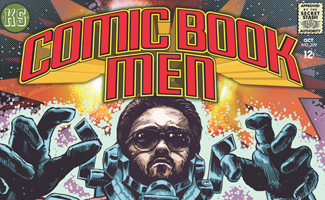 Are you a devoted collector of comic books and fanboy memorabilia? Or maybe you just dated someone who is? Either way, if you're interested in sharing that passion on national TV then AMC's Comic Book Men wants you.
That's right! This is your big chance to appear during Season 2 of AMC's Comic Book Men as a guest seller (or even a guest shopper) at Kevin Smith's comic book mecca Jay and Silent Bob's Secret Stash. To apply for a chance to be on the show, fill out the easy-to-follow Comic Book Men casting application online. Please note: All applicants must be 18 years of age or older. Good luck!
Click here for a chance to be on Comic Book Men.
Read More