Love Comic Book Men? Get an Official Facebook Timeline Image, IM Icon or Desktop Wallpaper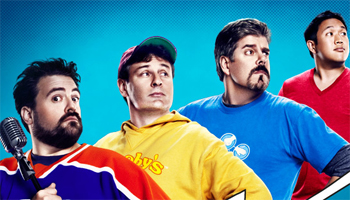 A true fanboy displays what he loves most loud and proud. What better way to show your devotion to AMC's Comic Book Men than with downloadable Comic Book Men Facebook Timeline pics, desktop wallpapers and IM icons for your PC or Mac? You can download a Facebook timeline images, and choose from five different instant message icons (one for each member of the Comic Book Men cast), and two different wallpaper designs.
Click here for Comic Book Men downloads
Don't miss an all-new episode of Comic Book Men, "Zombies," premiering this Sunday at 10/9c.
Read More