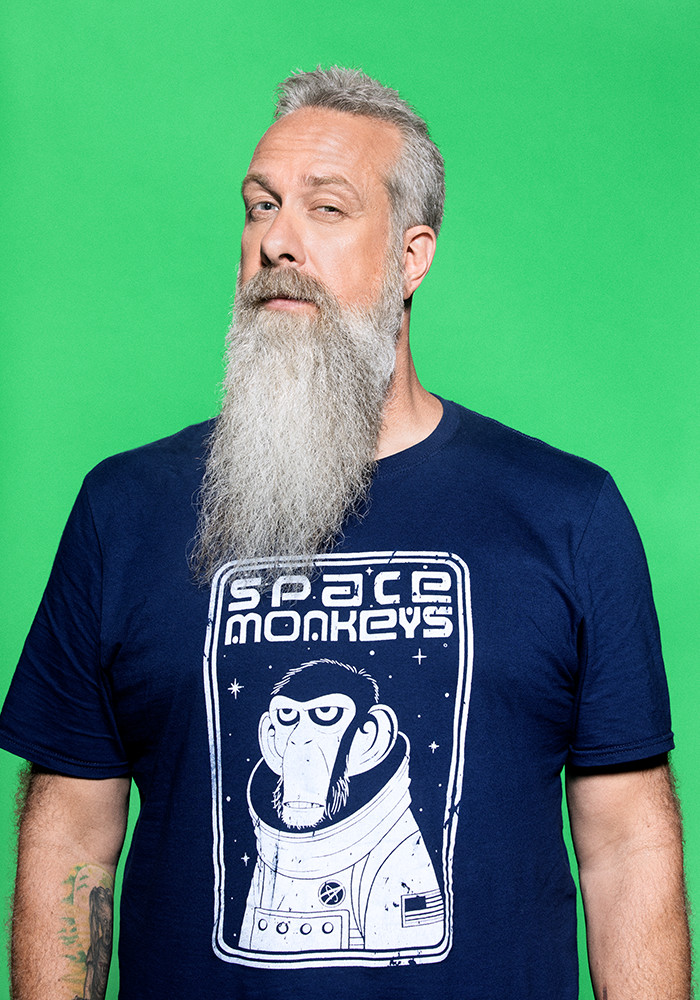 Bryan Johnson
Ever since 1995 when he accepted employment as the View Askew receptionist, Bryan Johnson has worn as many hats as longtime friend Kevin Smith has tossed his way.

Involved in his films since Kevin based the iconic "Randal" character from Clerks on him, Johnson has gone on to appear in Mallrats, Chasing Amy, Dogma and Jay and Silent Bob Strike Back as well as lend his voice to the character of "Steve-Dave" in Clerks: The Animated Series. Johnson also wrote, directed, and starred in the film Vulgar. In 2000, Vulgar premiered at the Toronto International Film Festival where it was picked up for distribution by Lion's Gate Entertainment. Johnson has penned several comic book series including IDW publishing's Karney and War of the Undead as well as Dynamite Entertainment's CryptoZoic Man.

Currently Johnson hosts the popular "Tell 'Em Steve-Dave" podcast with Walt Flanagan and Brian Quinn of TRUTV's Impractical Jokers. In 2010, Tell 'Em Steve-Dave won two Podcast Awards: People's Choice and Best Comedy as well as being named Best of 2010 Audio Podcast by iTunes. In 2012 the show took home the win for Best Entertainment and Pop Culture audio podcast at the Stitcher awards.

In his off hours Johnson rides his motorcycle, reads horror fiction, and sheds his rough exterior just long enough to attend (My Little) "Pony Parties" hosted by his eight-year-old niece, Sage.