Press
Esquire Hails Bad Pilot; GQ Cites "Simple & Effective" Bad Intro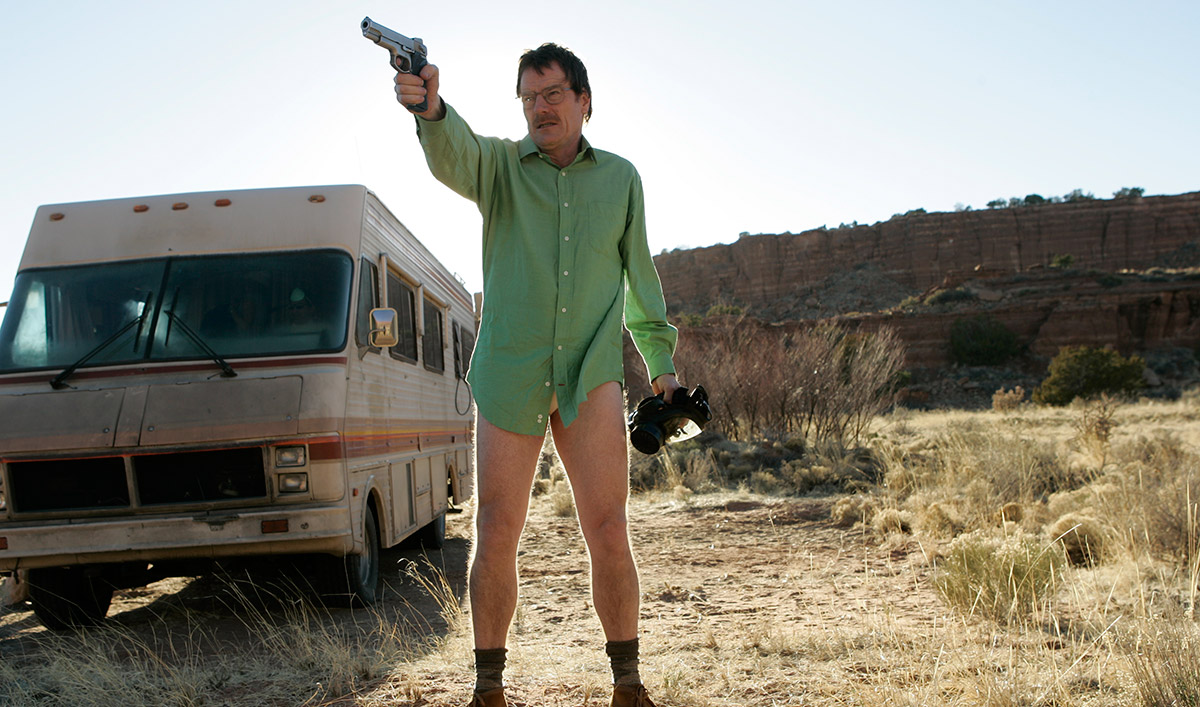 This week, Esquire hails the Breaking Bad pilot, while GQ applauds the show's theme song. Plus, Bryan Cranston talks about what drew him to the drama. Read on for more:
• "Even as a single hour-long story, Breaking Bad's pilot episode would make for a brilliant short film," hails Esquire, which spotlights a video about "Crafting a Pilot" that cites Breaking Bad.
• The Atlantic notes that extended cliffhangers "have animated some of the most narratively powerful works of television of recent years," citing Breaking Bad where viewers were kept wondering how far Walt would go.
• GQ applauds Breaking Bad's intro, calling it "a remarkably simple and effective use of seven notes and periodic table imagery."
• According to the Richmond Times-Dispatch, Bryan Cranston explains, "You know when you're reading a great book and you can't wait to get back to reading that book, and it's like a treat. Well, opening up the next episode of Breaking Bad was like a treat."
• Digital Spy commends Bryan Cranston for directing Season 5, Episode 9, "Blood Money," calling it "one of those incredible WTF episodes where you can't believe producers handed over directing duties to a cast member to handle."
• TV Overmind declares that "there was one moment on the show that I would consider to be one of the most memorable moments of the entire series. That moment involved Skinny Pete."
• A commentator in the Minneapolis StarTribune declares that Breaking Bad "engaged my attention and moral imagination in a way I'd previously experienced in reading Dostoyevsky or even Sophocles."
Watch full episodes of Breaking Bad on Chromecast, Xbox One, Apple TV, Roku, AMC mobile apps and amc.com.
Read More