Press
Digital Spy Still Upset Walt Gave Up Jesse; Bad Stars in Albuquerque Show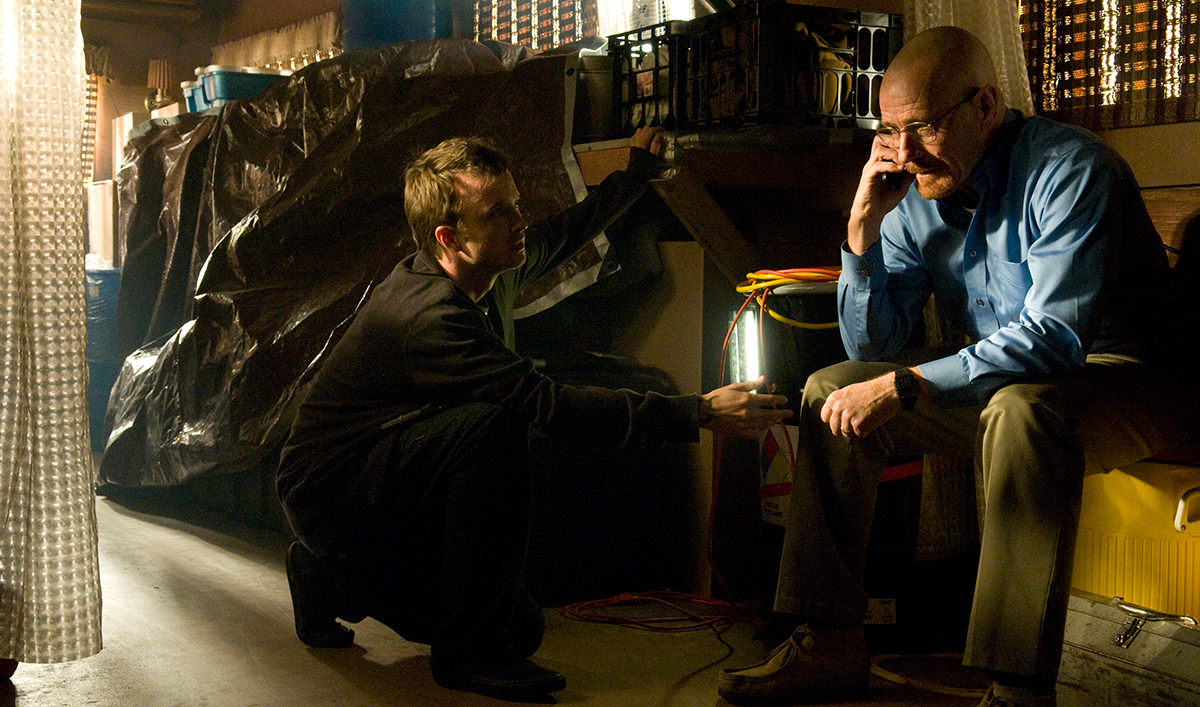 This week, Digital Spy is still upset that Walt gave up Jesse in Season 6, while Breaking Bad is the star of a show at the Albuquerque Museum. Plus, TV Overmind is impressed by Anna Gunn's Bad audition. Read on for more:
• Digital Spy is still mad that Walt gave up Jesse to the bad guys in Season 5's "Ozymandias": "You're a BAD MAN, Walter White, and mean with it."
• The Albuquerque Journal spotlights "Hollywood Southwest: New Mexico in Film and Television," an Albuquerque Museum exhibit where "Breaking Bad is the star of the show."
• TV Overmind watches Anna Gunn's audition tape for Skyler, noting, "It's kind of awesome. When you're done with that, just watch Breaking Bad all night and you'll be happy."
• Digital Spy considers Bryan Cranston being cast as Walt a gamble that turned out well, noting that it "might seem hard to imagine now, but at one stage telly execs were fighting against Bryan Cranston's Breaking Bad casting. Yeah, we know."
• MovieMaker highlights Gennifer Hutchison's dialogue writing skills, citing how she "magnified the strain among drug kingpin Walter White, his wife, Skyler, and two dinner guests in the fifth-season episode 'Confessions' by having the waiter at a taqueria pop in to discuss drinks and specials at the most-awkward moments."
Watch full episodes of Breaking Bad on amc.com.
Read More