Press
Uproxx Spotlights Gus Moments; Aaron Paul Interviewed by Backstage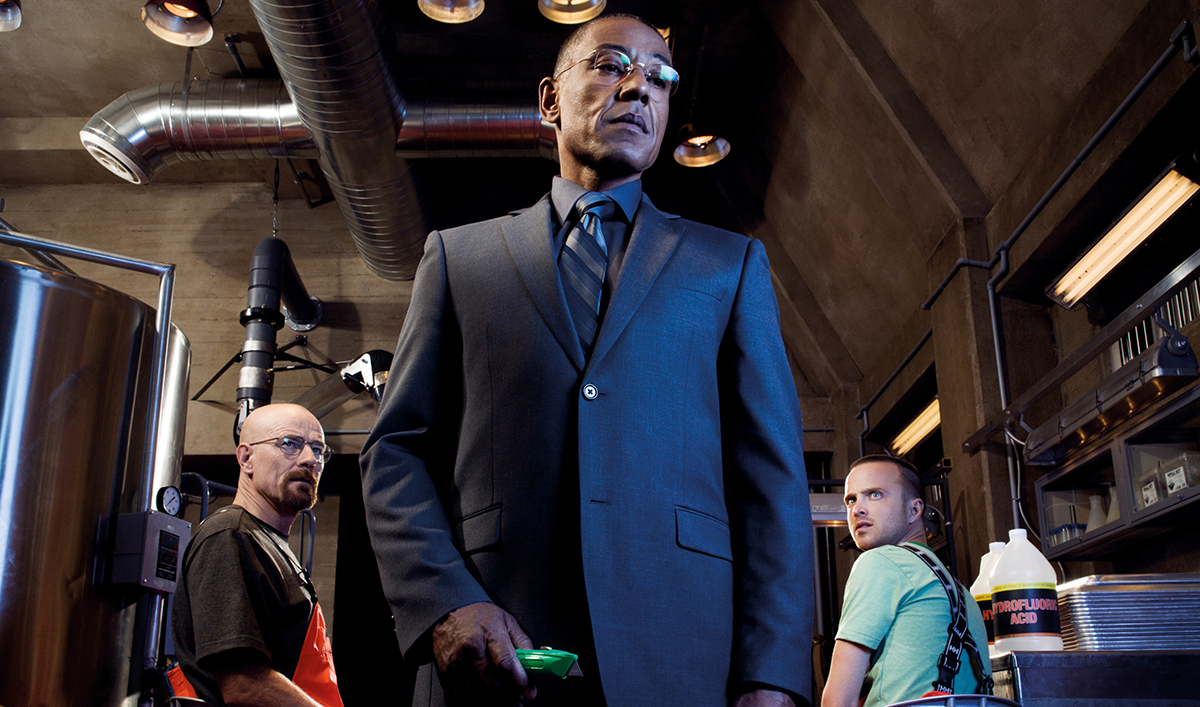 This week, Uproxx takes a closer look at Gus, while Aaron Paul is interviewed by Backstage. Plus, legendary TV producer James L. Brooks compliments Breaking Bad. Read on for more:
• Calling Gus "much more than your run-of-the-mill TV bad guy," Uproxx takes "a look at Gus Fring's most unexpected moments, and how that all fit into his master plan."
• Aaron Paul tells Backstage how he felt about reading the Breaking Bad pilot: "I was excited about really diving deep because I thought, Hey, this is my opportunity to shine. This is the greatest piece of material I've ever read in my life, and they hired me to do this? I have to bring my A-game."
• James L. Brooks, speaking with The Hollywood Reporter, calls Breaking Bad one of the "extraordinary achievements in arts and letters."
• Moviepilot explains how Walt "fulfills a vast number of the criteria for Narcissistic Personality Disorder."
Watch full episodes of Breaking Bad on amc.com.
Read More