Press
Adweek Applauds Bad in AT&T Ad; BuddyTV Admires Walt's Sacrifice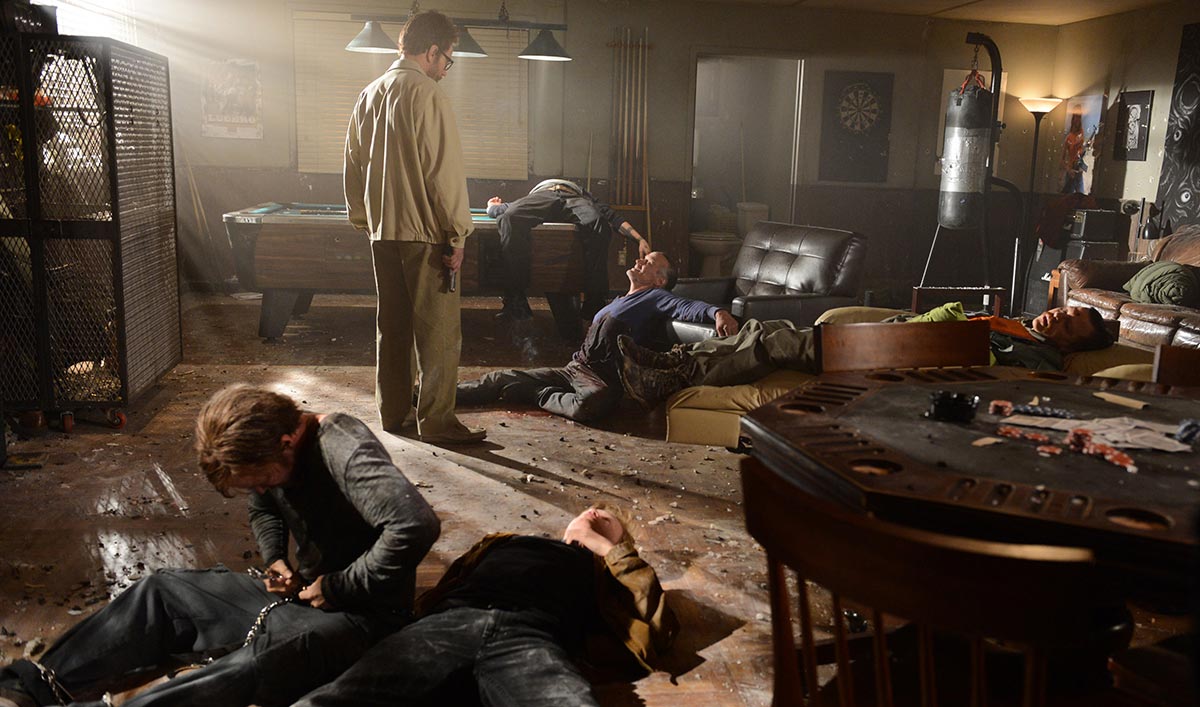 This week, Adweek applauds Breaking Bad's presence in a new AT&T ad, while BuddyTV pays homage to Walt's ultimate sacrifice. Plus, Aaron Paul badly wants to be on Better Call Saul. Read on for more:
• Fast Company spotlights a new AT&T ad "that takes the idea of 'TV everywhere' to a ridiculous level" with a viewer walking through Breaking Bad and several other classic shows and movies. Adweek calls the commercial "a TV fanatic's crossover dream come true."
• BuddyTV admires how Walt sacrificed himself in the show's finale: "With the entire police force searching for him, Walt still risked going to prison to get Jesse out of trouble, and ended up dying from a gunshot in the process."
• Aaron Paul tells Esquire.com that he's clamoring to be on Better Call Saul and has asked the powers-that-be "when am I gonna come to Albuquerque for my wardrobe fitting? But I don't know! It's still up in the air."
• The Orange County (Calif.) Register notes that the Pontiac Aztek was one of the worst cars ever but "saw a resurgence in popularity in 2008, thanks to its association with Breaking Bad."
• The Telegraph's reasons to visit Paris includes the ABQ Cocktail Lab, a "Breaking Bad-inspired molecular cocktail pop-up" that is set for a semi-permanent site in the middle of this year.
Watch full episodes of Breaking Bad on amc.com.
Read More