Press
TheWrap Suggests Bingeing on Bad; ComicBook.com Spotlights Bad's Grit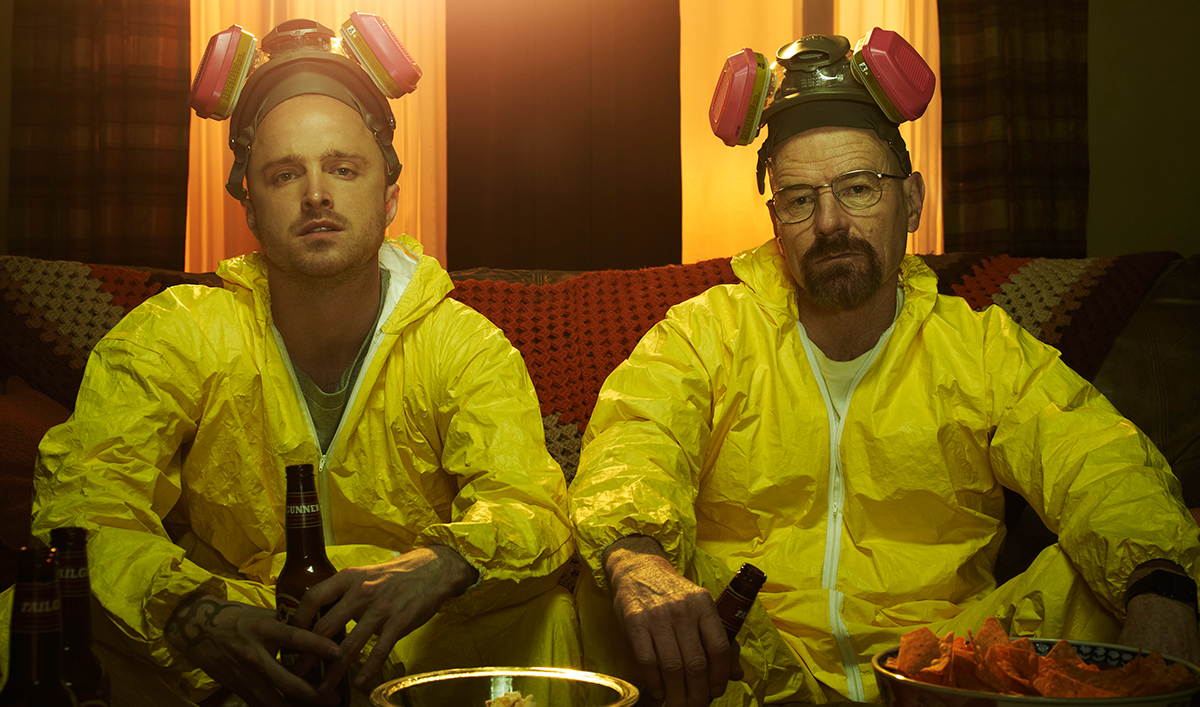 This week, TheWrap suggests bingeing on Breaking Bad, while ComicBook.com is a fan of Bad's grit. Plus, Co.Create explains why the show's finale exemplifies why there's now a platinum age of TV. Read on for more:
• TheWrap recommends binge-watching Breaking Bad alone over the holidays: "Your relatives don't understand: You do everything for them … just like Walter White, who starts cooking meth to provide for his family. Why can't everyone see that he's a hero?"
• ComicBook.com deems the show one of the last decade's most gruesome, gritty and gripping: "From its heavy influence of drugs, crime, death, guns, etc., Breaking Bad cracked wide open the concept of grit on cable television and it told a story unlike any other. All hail Vince Gilligan."
• A TV critic tells Co.Create Breaking Bad's finale, "Felina," is an example of why there's currently a platinum age of television, noting Vince Gilligan said "he decided that to be true to the show he had to be true to the beginning, which was the suggestion in the first episode that this guy was not going to live until the end of the series, so they did kill him."
• Independent applauds Breaking Bad: "Vince Gilligan's tale of a high school chemistry teacher turned ruthless drug lord is almost as addictive as the blue meth Walter cooks up in his trailer. Masterful story-telling and layered performances make any delay between episodes intolerable."
• PistonHeads visits the Petersen Automotive Museum and checks out the Breaking Bad Pontiac Aztek: "Described as 'the anti-hero car,' Breaking Bad fans will recognize this spectacularly humdrum piece of Americana as the signature wheels of Walter White."
Watch full episodes of Breaking Bad on amc.com.
Read More