Press
EW Examines Bad As Dead Prequel; Bryan Cranston Shares His Bad Tattoo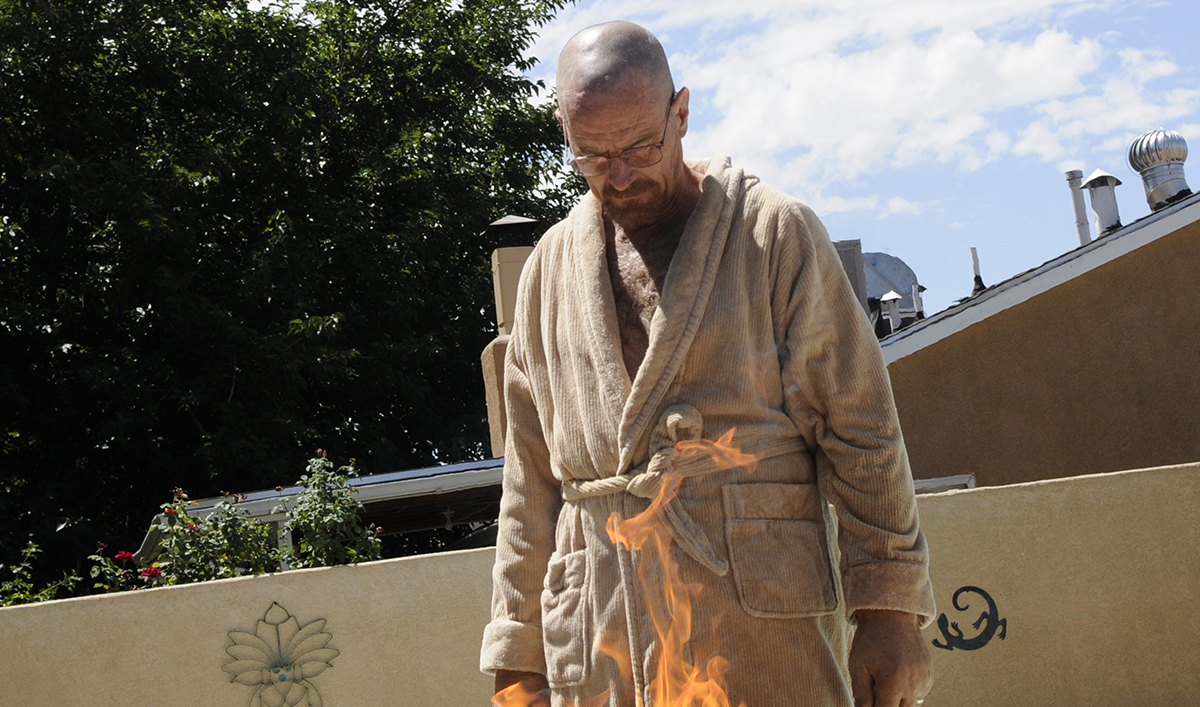 This week, Entertainment Weekly looks at the theory that Breaking Bad is a prequel to The Walking Dead, while Bryan Cranston reveals he has a Bad tattoo. Plus, Homes.com has a floor plan of the White home. Read on for more:
• Entertainment Weekly spotlights Netflix's theory of Breaking Bad as a prequel to The Walking Dead and that Walt's "drug empire also could have resulted in the zombie apocalypse."
• Speaking with the U.K.'s Key 103, Bryan Cranston shares that he has a Breaking Bad tattoo "to remind me of the journey that I was on and what it created for me and opportunities and work."
• Homes.com features a floor plan of the White home, noting, "You can deduce Walter's entire story from the on-goings at his Albuquerque home – from hidden bugs and murders to at least half-a-dozen hiding places for bundles of all that clandestine drug money."
• After binge-watching Breaking Bad, Louisville (Ky.) Business First shares the business lessons that "can be learned from this profound and thought-provoking, intense series."
Watch full episodes of Breaking Bad on amc.com.
Read More