Press
NY Times Quotes Bryan Cranston About Bad; Daily News Loves Hank's Last Line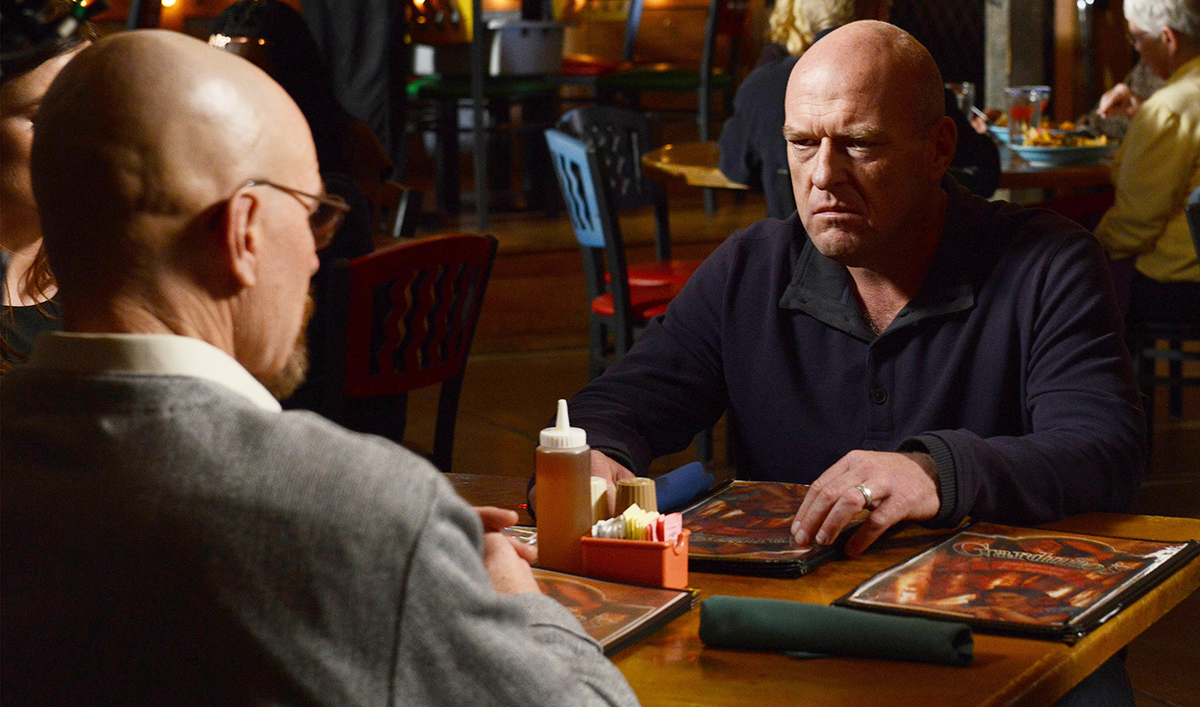 This week, The New York Times quotes Bryan Cranston about Breaking Bad, while the New York Daily News is a fan of Hank's and Mike's last lines. Plus, the Pittsburgh Post-Gazette is a fan of the Season 3 finale. Read on for more:
• The New York Times, noting that Bryan Cranston's memoir is No. 9 on its hardcover nonfiction bestseller list, quotes Cranston writing, "I've seen Breaking Bad T-shirts in cities and little outposts all over the world. People dress as Walter White for Halloween. They dress their children and dogs in hazmat suits and Heisenberg hats."
• Two of the New York Daily News's favorite last lines are Hank saying "Do what you're gonna do" right before he dies and Mike saying "Shut the f— up and let me die in peace."
• The Pittsburgh Post-Gazette considers the Season 3 finale, "Full Measure," one of TV's best cliffhangers: "This is the exact moment when Jesse Pinkman's spirit is crushed like so much blue crystal meth; he is faced with either killing nice guy Gale or letting Walt die. Spoiler: he makes the wrong decision."
• Time Out Dubai is excited about the arrival of Walter's Coffee, declaring that "the story of a terminally ill chemistry teacher turned druglord has somehow become one of Europe's most unique coffeehouses."
• Action Figure Fury reports on the release of Walt and Jesse figures wearing hazmat suits, commenting that "both look serious, but Walter looks like he's seriously going to murder someone."
Watch full episodes of Breaking Bad on amc.com.
Read More