Press
Bryan Cranston Memoir Excerpted in VF; Sam Catlin Talks Bad Writers' Room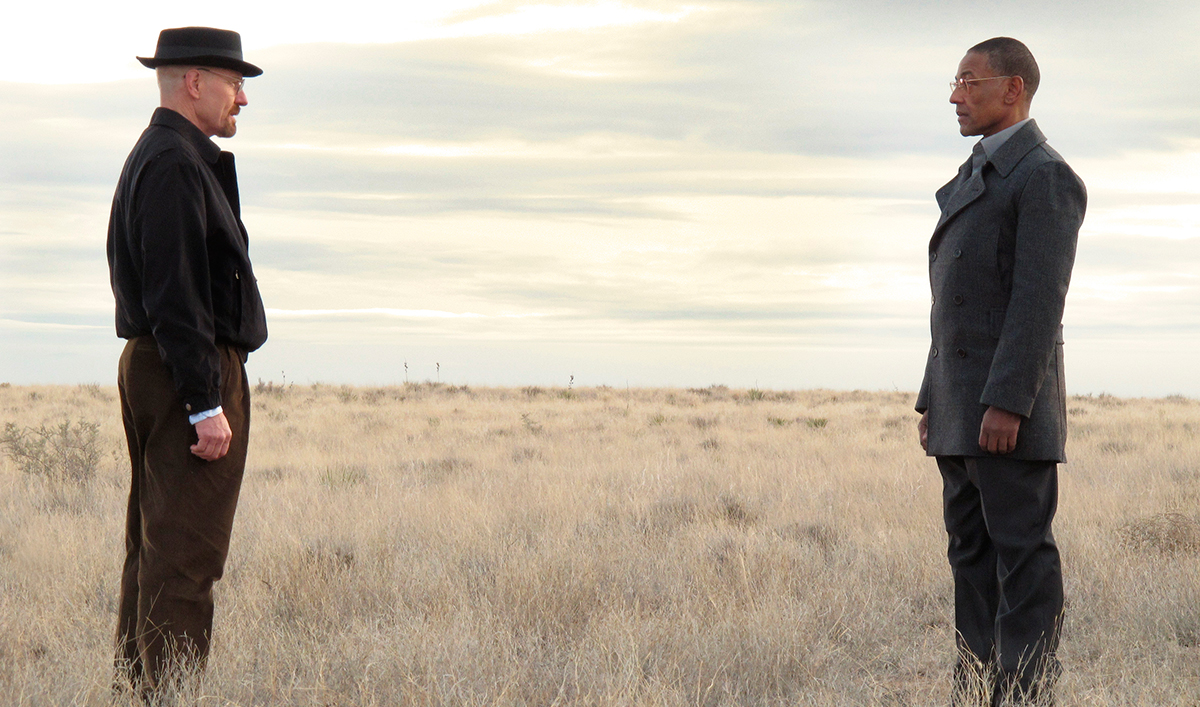 This week, Bryan Cranston's memoir is excerpted in Vanity Fair, while Sam Catlin discusses the Breaking Bad writers' room with Rolling Stone. Plus, Seasons 4 and 5 win kudos. Read on for more:
• In a Vanity Fair excerpt from his memoir, A Life in Parts, Bryan Cranston relates, "Though I knew the contours of Walt's journey, good to bad, Mr. Chips to Scarface, I never dreamed how riveting, how majestically compelling the show would be as it unfolded over the next six seasons, how it would change—everything."
• Sam Catlin tells Rolling Stone, "One of the things I'm most proud of about Breaking Bad was that it was very consistent, and that's all because of Vince [Gilligan]. What made him so hard to work with sometimes, that's what you got out of it."
• According to Business Insider, Metacritic ranks Seasons 4 and 5 as two of the 50 best of all time.
• New Mexico's KOB 4 reports that "one of the more highly anticipated pins" for this year's Balloon Fiesta is based on Walt and Jesse's infamous RV.
• Zimbio spotlights a "crazy fan theory" that Breaking Bad is actually a prequel to The Walking Dead.
Watch full episodes of Breaking Bad on amc.com.
Read More