Press
Bryan Cranston Spotlighted in EW; RJ Mitte Reflects on Walt Jr's Future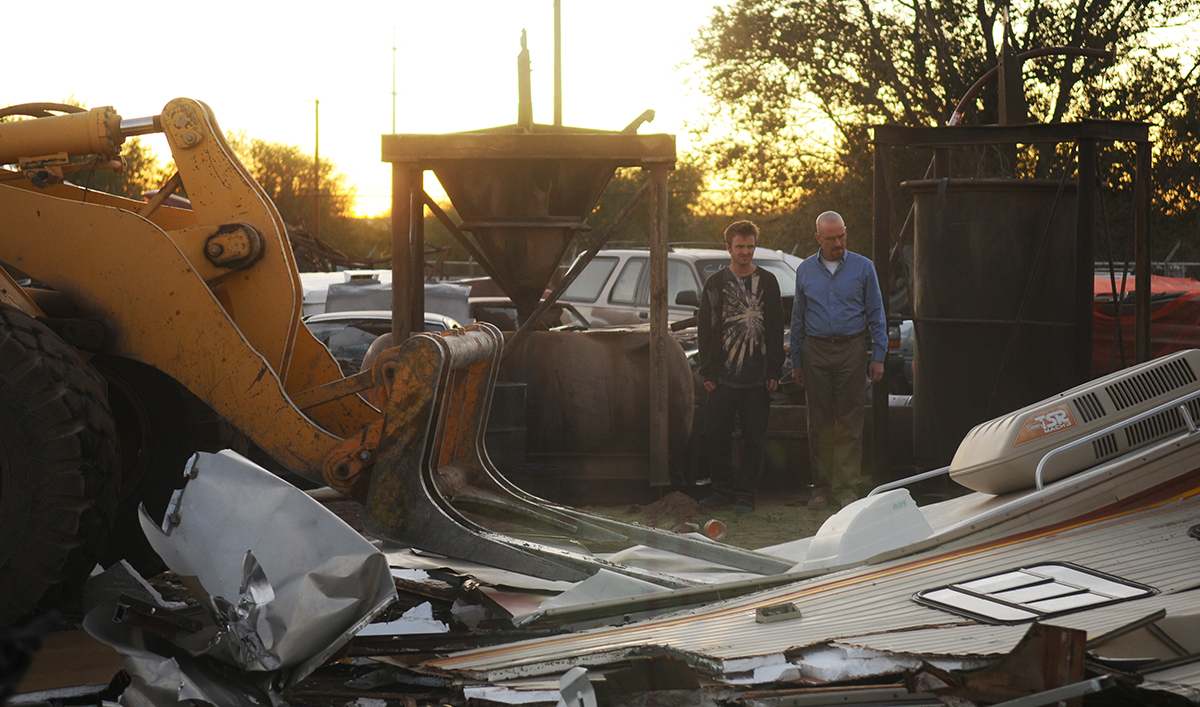 This week, Bryan Cranston is spotlighted in a photo in EW, while RJ Mitte reflects on Walt Jr.'s future. Plus, a movie featuring Anna Gunn is No. 1 at the box office. Read on for more:
• Entertainment Weekly has an exclusive photo of Bryan Cranston and Jennifer Garner in Wakefield, where Cranston "plays a successful suburban family man who decides to run away from his wife and daughters… to the attic."
• Talking to NME, RJ Mitte speculates that Walt Jr. "would be in a very bad place right now. With all that happened to his father, he'd be having a hard time. I think it would be a hard world for his whole family."
• The Wall Street Journal reports that Sully, starring Tom Hanks, Laura Linney and Anna Gunn earned the top spot at the box office and is "considered to be an Oscar contender and has been well-received so far by critics."
• After watching the Creative Arts Emmy ceremony, the New York Post comments, "The Emmys love Bryan Cranston so much, they even awarded a trophy to the installment of Who Do You Think You Are devoted to his ancestry."
• RJ Mitte, interviewed by Coach, says he enjoyed hanging out with Dean Norris on Breaking Bad because he was "a crack-up, especially off the set. There was a great family feel to that show, with all the cast and crew."
• India's Deccan Chronicle speaks with RJ Mitte, who says that, on Breaking Bad, "you root for the anti-hero and learn that there is good and bad in all of us. I play Walter's son, Flynn, and I relate to all the characters on the show, as everyone has a different facet to their personality."
• Philly.com speaks with the creator of ABC's new sitcom, Speechless, and notes that he "admires the matter-of-fact way Breaking Bad incorporated the cerebral palsy of Walter White Jr."
• Focusing on Walt, HeyUGuys "narrowed down the character's greatest moments to just six, something which proved to be no easy feat."
• Listing the best places for guacamole, USA Today mentions Garduño's of Mexico in Albuquerque, reporting, "Tableside guacamole had its breakout moment when it made an awkward cameo during a tense scene of Breaking Bad, which was filmed at this restaurant's Winrock Town Center location."
• The Los Angeles Daily News declares that Bryan Cranston "deserves to bring home another statuette Sept. 18 on Emmy night for playing President Lyndon B. Johnson in HBO's All the Way."
Watch full episodes of Breaking Bad on amc.com.
Read More