Press
Bryan Cranston Memoir Well-Reviewed; Gus' Explosive Demise Amazes Uproxx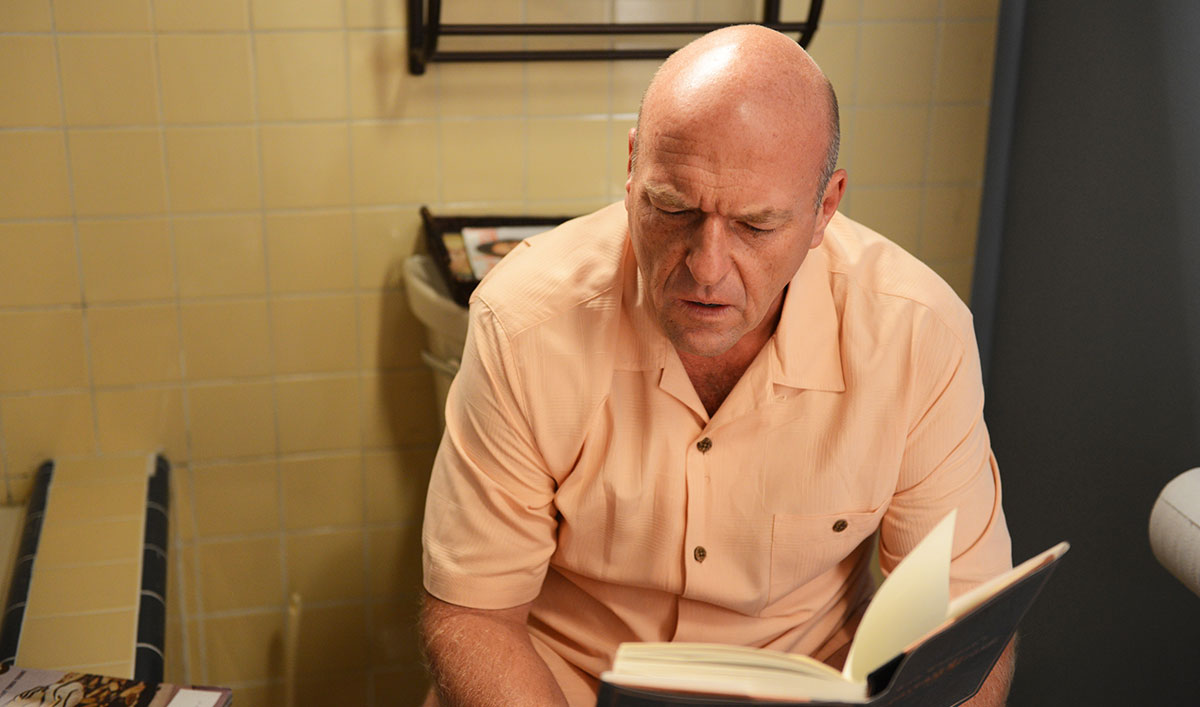 This week, Bryan Cranston's memoir is well-reviewed by The Huffington Post, while Gus' explosive demise still amazes Uproxx. Plus, Betsy Brandt talks about playing Marie. Read on for more:
• Reviewing Bryan Cranston's A Life in Parts, The Huffington Post raves about his "excellent" memoir and notes that he "reveals a few pointed conflicts about specific lines and plot points on Breaking Bad."
• Uproxx looks back at the Season 4 finale, "Face Off", noting that "Gustavo Fring's explosive demise will forever be one of the most spectacular deaths in television history, but it's also one of the coolest."
• The Hindu interviews Betsy Brandt, who says Marie "started off as someone who stole and loved to gossip. However, she evolved to be someone who stood up for what she thought was right and would stand by her family."
• Betsy Brandt tells India's Deccan Herald her favorite moment was Season 1's intervention: "Shooting for that scene was a watershed moment as it gave an insight into what the show was going to be like. It took a big chunk of the day and that scene defined each character for the rest of the seasons."
• Composer Dave Porter, speaking with TheWrap, says, "I'm so glad we invested all of the hard work to make Better Call Saul stand on its own from the start, because it really helped guide us in our exploration of Jimmy in a way that wouldn't have been the same if we started out with any preconceived connections to Breaking Bad."
• Zap2it comments, "Albuquerque is a character from the opening frame of the series, white pants flapping free across a bright, picturesque blue sky: A character just as vibrant, and most would agree integral to the show, as Walter and Jesse (Bryan Cranston and Aaron Paul) themselves."
Watch full episodes of Breaking Bad on amc.com.
Read More