Press
Bad Musical on Late Late Show; Bad Named One of All-Time Best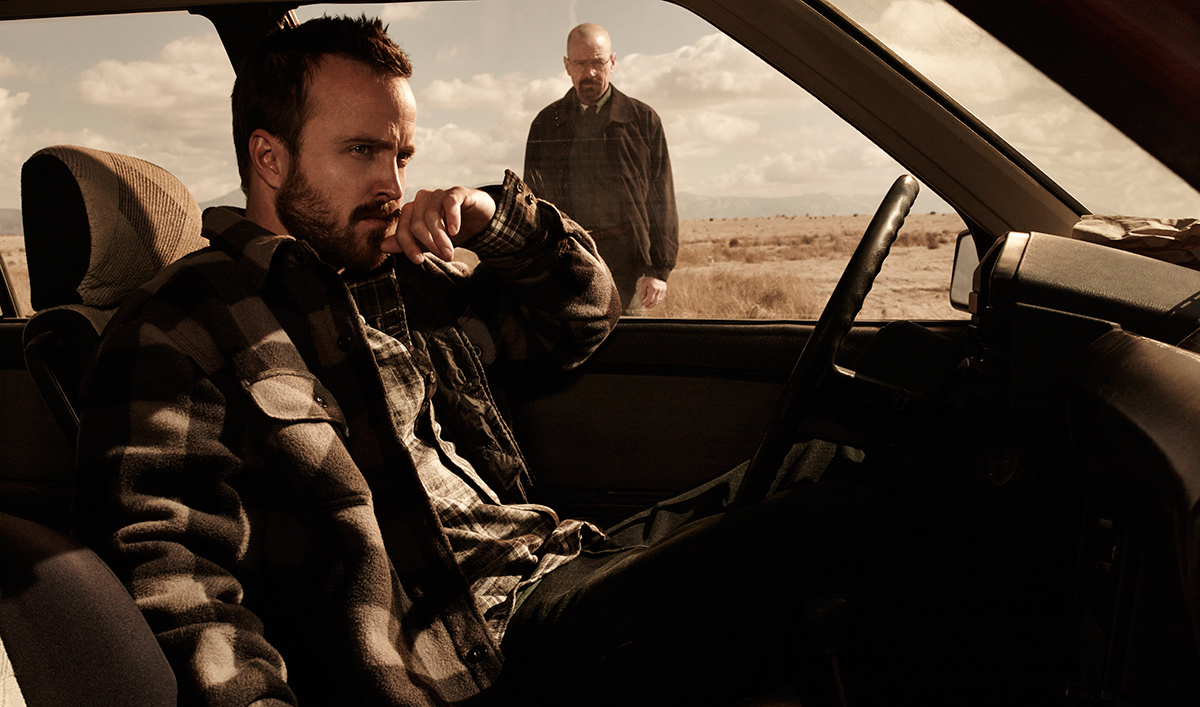 This week, Breaking Bad is turned into a musical on The Late Late Show, while the show is named one of the best of all time by Rolling Stone. Plus, Vince Gilligan discusses pre-credit teasers. Read on for more:
• Entertainment Weekly spotlights The Late Late Show turning Breaking Bad into an inappropriate musical, where Alan Cummings "played Walter White as a finger-snapping showman."
• Rolling Stone ranks Breaking Bad the No. 3 TV show of all time, remarking, "The more Walt transforms into Heisenberg, the deeper he digs into the grim side of the American dream."
• Examining pre-credit teasers that seem like misdirection, The Hollywood Reporter talks to Vince Gilligan, who says, "It's all in service of creating a story that bears a second watching. We are going for something that's not just watchable but rewatchable."
• "Breaking Bad has hands down become one of the greatest television shows of all time," Esquire says, highlighting the many details found in the drama.
• Movie Pilot rates "Ozymandias" one of the best TV episodes of all time, raving, "If Breaking Bad is the greatest TV show ever made, then 'Ozymandias' must surely be its most incredible episode."
• John De Lancie, interviewed by the Edmonton Journal, says Donald Margolis (Jane's father) was "a true victim — I didn't know what was going on. All I was concerned about was my daughter. I was a log thrown into a raging river; it just goes."
• Entertainment Weekly learns from Mr. Robot's creator that Breaking Bad is his favorite TV show.
• The showrunner of ABC's Speechless, speaking with The Hollywood Reporter about portraying a character with cerebral palsy, commends Breaking Bad for doing "a particularly good job, because [the disability] really wasn't the issue. That's a fantastic way to set something as normal and not to be dealing with it in text all that much."
• A co-creator of the CW's Vampire Diaries tells Entertainment Weekly he admires Breaking Bad's series finale: "I felt complete when that show ended. It was sad, it was tragic, but I felt satisfied. It was a big thank you."
• MovieMaker Magazine points out that "Walt's lowest point comes toward the end of the series, when his actions lead to the murder of a key character and the dissolution of his and Jesse's partnership."
• C21Media reports that Netflix plans to launch Breaking Bad on its service in Poland.
Watch full episodes of Breaking Bad on amc.com.
Read More