Press
Anna Gunn Wins Rave Reviews for Equity, Talks Breaking Bad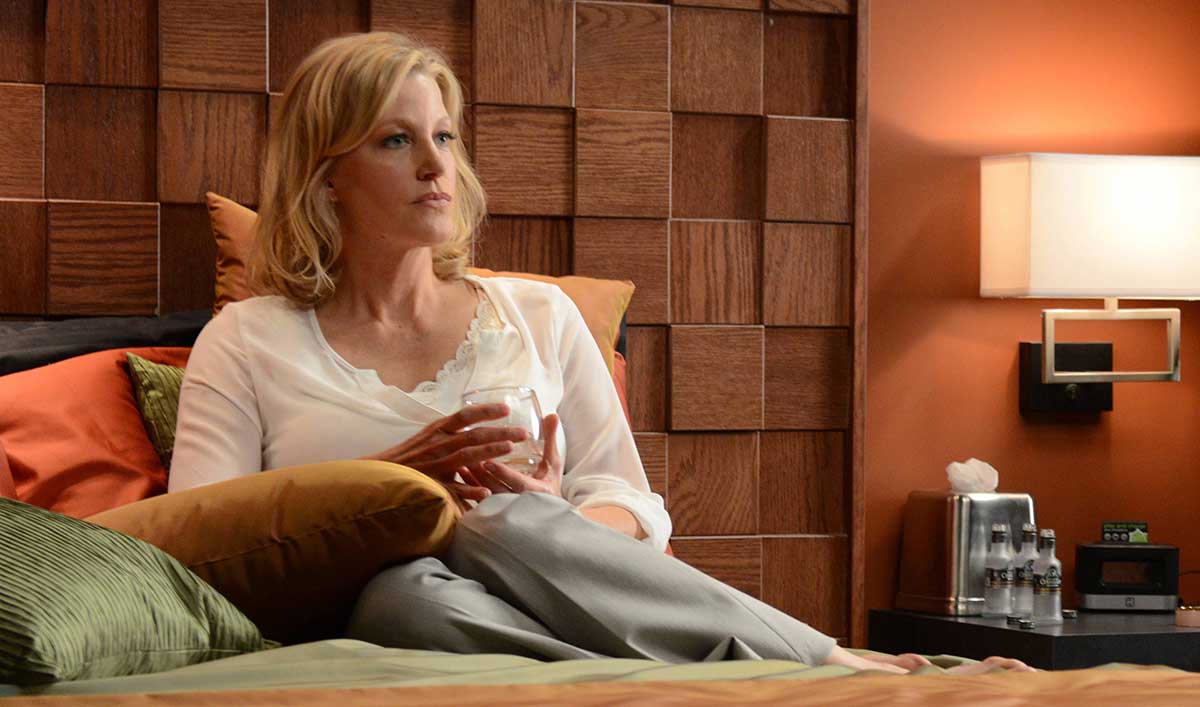 This week, Anna Gunn wins rave reviews for her starring role in Equity and discusses Breaking Bad. Plus, Vulture applauds "Fly." Read on for more:
• Reviewing Equity, The New York Times commends Anna Gunn for playing the main character, Naomi, "with a striking blend of unguardedness and poise."
• Rolling Stone's review applauds Anna Gunn, whose "performance, alert to every nuance, is award-caliber."
• HitFix, interviewing Anna Gunn about Equity, calls her "terrific in the role, and it's a rare starring turn for the actress in film even as her male Breaking Bad co-stars Bryan Cranston and Aaron Paul consistently garner work in mainstream blockbusters."
• On TODAY, Anna Gunn calls Breaking Bad "an extraordinary, once-in-a-lifetime experience."
• Similarly, Anna Gunn explains to amNewYork that Breaking Bad was "such a fortunate experience because it was so successful and it opened so many doors for all of us. So going on to other projects, there were certainly much better and richer projects coming in after the series."
• Vulture, talking about bottle episodes, cites Breaking Bad's "transcendent 'Fly,' which uses its break from the series' normal pacing to drill to the core of Jesse and Walt's relationship."
• On Ipso Facto with Robert Wuhl, Bryan Cranston says he wants to do a musical: "I think it's going to come together, I really do. And I've got some ideas about it that I've pitched, and those are going over very well… it's like, 'Wow, this would be a reimagining of an old chestnut.'"
• Catch Giancarlo Esposito at Den of Geek in the trailer for Netflix's The Get Down.
• Flickering Myth reviews Season 3 of Netflix's BoJack Horseman and says it's Aaron Paul "who consistently steals the show. His human character is the most bizarre on a show filled with animal people and that's what makes him so fun to watch."
• USA Today speaks with Anna Gunn, who says of her role in Equity that "it was wonderful to take on a character who was strong in her own right and not a reactor to a man."
• Anna Gunn tells Elle that "we always said the sequel [to Breaking Bad] should be Skyler and Marie moving to a tropical island and finally enjoying their lives."
• Talking to Uproxx about the Breaking Bad pilot, Anna Gunn says the cast wondered, "Is it going to make it on the air? Are people going to embrace it at all? Is it too edgy, is it too weird, is it going to make it?"
• Jere Burns talks to Yahoo TV about his time on Breaking Bad, saying the show was "so well written that you said exactly what was on the page. There was no room for any kind of improvisation or even fussing with the words."
• Speaking with The Hollywood Reporter about opportunities for women, Anna Gunn says, "I feel like it is becoming a richer time. We have an imperative to tell these stories, and we have to keep going."
• Anna Gunn explains to W Magazine why she liked Naomi, "a character who doesn't feel sorry for herself and I really liked that. I liked that also about Skyler."
• TVWise reports that Amazon Prime Video has acquired the exclusive U.K. rights to CBS' Life in Pieces, starring Betsy Brandt.
Watch full episodes of Breaking Bad on amc.com.
Read More