Press
Anna Gunn Talks to ABC; Giancarlo Esposito Narrates Olympic Video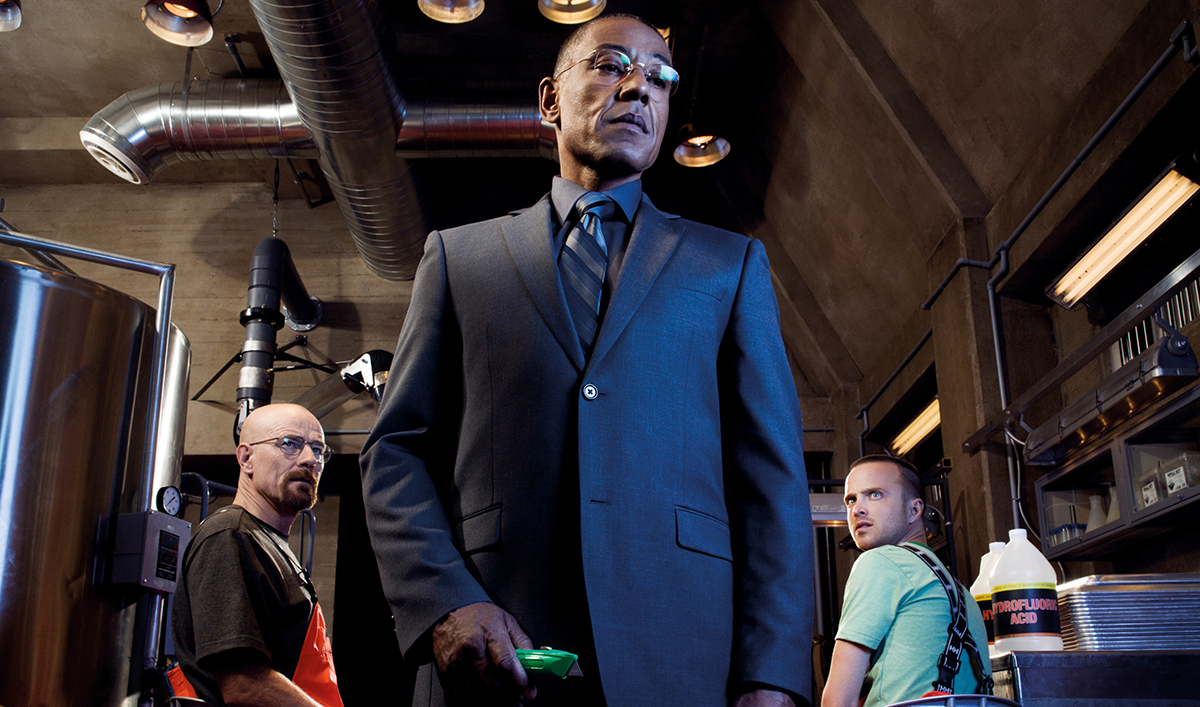 This week, Anna Gunn is interviewed by ABC News about Skyler, while Giancarlo Esposito narrates a video for the 2016 Rio Olympics. Plus, a Breaking Bad-inspired pop-up bar has returned to London. Read on for more:
• Interviewed by ABC News, Anna Gunn talks about the moment when Walt takes Holly and Skyler runs into the street: "I just remember the instinct that she has been so strong and she kept upright for so long, and it just felt to me that that is the moment that the world falls out from underneath her."
• The Hollywood Reporter says that Giancarlo Esposito narrated a five-minute video celebrating the athletes of the 2016 Rio Olympics that aired ahead of the opening ceremony.
• BigHospitality reports that ABQ, a Breaking Bad-inspired pop-up bar, has returned to London with plans to find a permanent home.
• TheYoungFolks.com decides to "use the scientific method to see if there is in fact, an exact alchemy to why the opera of Walter White was perhaps the greatest television crime story every told."
• Australia's SBS considers Walt one of TV's baddest antiheroes, noting that "the transformation of Walter White (Bryan Cranston) from meek and mild high school chemistry teacher to hard-boiled meth kingpin over five seasons of Breaking Bad was simply mesmerising."
• According to Bloody Disgusting, RJ Mitte is starring with Wesley Snipes in Mauro Borrelli's The Recall, a sci-fi action/thriller.
• Talking to Co.Create about Equity, Anna Gunn says, "I've never been involved in anything that was led by so many women. I knew right away it was something special."
• Anna Gunn tells Bustle, "It's also important to start telling stories where women are at the forefront of driving the storytelling. And also that the focus of these women's stories in these films are really about their professional lives and their ambition and their success."
• Fashion Times reports that RJ Mitte is part of Kenneth Cole's The Courageous Class ad campaign for the fall/winter 2016 season.
Watch full episodes of Breaking Bad on amc.com.
Read More