Press
Aaron Paul's Fanboy Q&A; Deadline Sees Bryan Cranston Emmy Win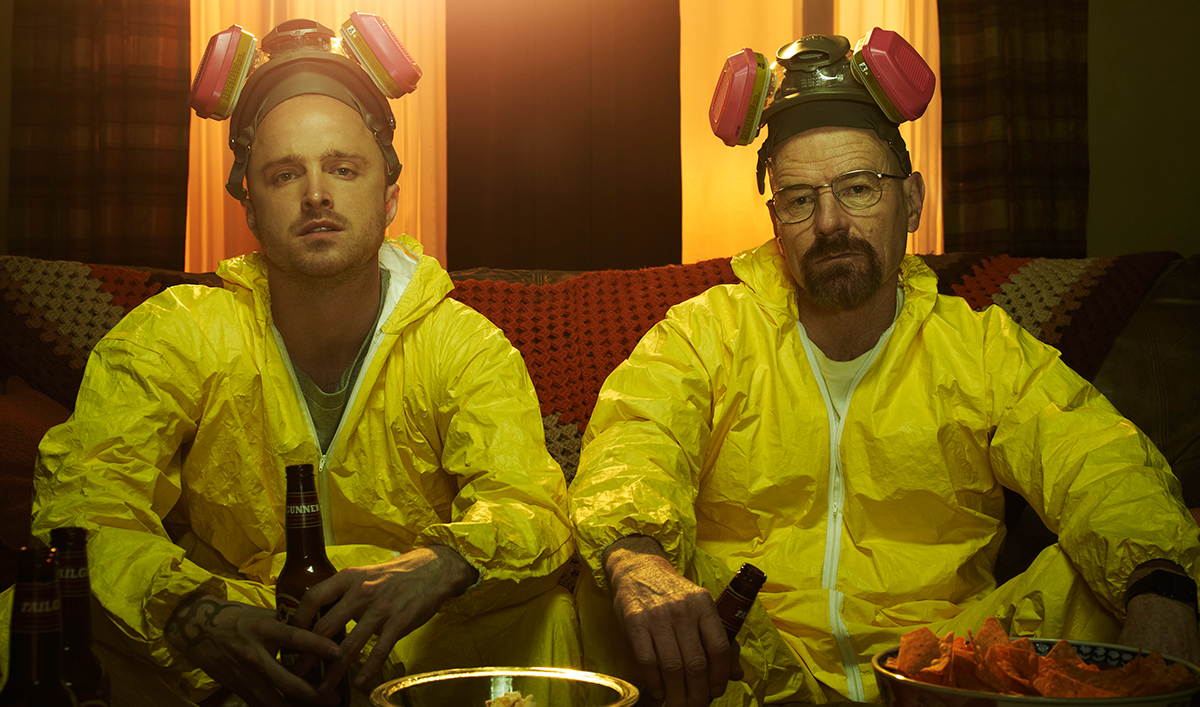 This week, Aaron Paul conducts a Q&A for Elle, while Deadline predicts an Emmy win this year for Bryan Cranston. Plus, Anna Gunn is seen in the trailer for Clint Eastwood's Sully. Read on for more:
• Aaron Paul — "who decreed this interview request an 'instant, spontaneous yes'" — does a Q&A with Millie Bobby Brown of Netflix's Stranger Things for Elle.com.
• Deadline predicts Bryan Cranston will win the Emmy for Lead Actor in a Limited Series/TV Movie because "Emmy voters love him. Who doesn't?"
• See Anna Gunn at Entertainment Weekly in the IMAX trailer for Clint Eastwood's Sully, which stars Tom Hanks and will open in theaters on Sept. 9.
• Speaking with The Washington Times, Aaron Paul calls Bryan Cranston "the hardest-working, most immature person I've ever met in my entire life. I've learned so much from him onscreen and off."
• Deadline reports that NBC will develop Blackmail, an hourlong drama produced by Aaron Paul.
• Now that he's played President Lyndon Johnson, Bryan Cranston says to The Hollywood Reporter, "I have come to accept the good and the bad, the successes and the failures in our leaders, as I do in other people."
• According to Deadline, the Toronto International Film Festival next month will screen two movies starring Bryan Cranston: Robin Swicord's Wakefield and James Franco's In Dubious Battle.
• Entertainment Weekly makes note of how Kingsglaive: Final Fantasy XV has a lead actor from Breaking Bad, namely Aaron Paul who "plays Nyx, an elite soldier from the king's force, which is called the Kingsglaive."
• Albuquerque's KRQE reports that a Breaking Bad hot air balloon shaped like Walt and Jesse's RV is currently under construction.
• The Ridgewood Times reports that Walter's Coffee Roastery, a Breaking Bad-inspired coffee shop, has had its soft opening in Bushwick, Brooklyn.
Watch full episodes of Breaking Bad on amc.com.
Read More