Press
Emmy Nom for Bryan Cranston; Cranston & Walt Always Connected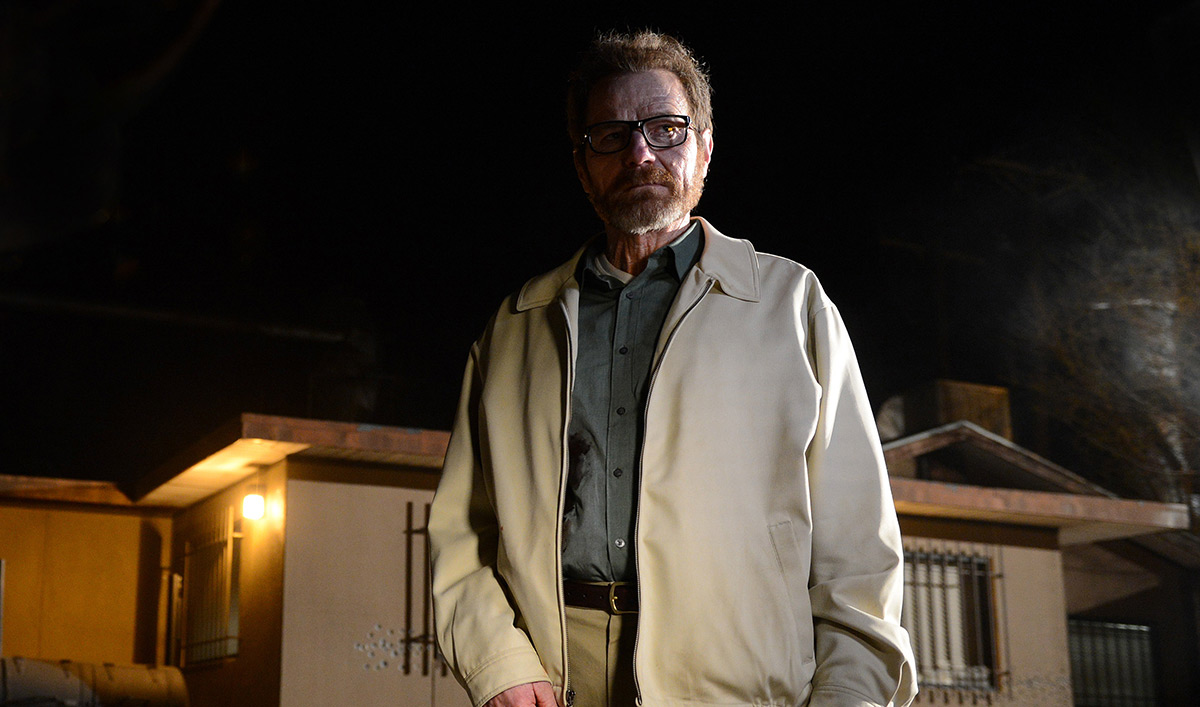 This week, Bryan Cranston is up for another Emmy, while Cranston tells The Daily Beast that he and Walt will always be connected. Plus, Anna Gunn shows up in a new Equity clip. Read on for more:
• Playbill reports that Bryan Cranston is up for an Emmy for his performance in All the Way in the Outstanding Lead Actor in a Limited Series or Movie category.
• Bryan Cranston tells The Daily Beast, "It's impossible to completely disconnect from Walter. He is inexorably tied to me, and I to him. That's the way I like it and I have no choice in the matter, either. We are who we are."
• Refinery29 posts an exclusive clip from Equity, a movie starring Anna Gunn as an investment banker who's "been passed over for a promotion, and she's looking to make waves with a lucrative (but risky) tech IPO."
• Discussing Equity with Vanity Fair, Anna Gunn explains, "The women that I spoke to on Wall Street talked a lot about the delicate balance you have to walk between being very tough and being soft, being precise and sometimes hard and tempering that with charm and humor. That's not something men generally have to worry about."
• Zap2it considers Walt one of TV's best educators: "For five award-worthy seasons, Bryan Cranston's iconic character taught us all about high school chemistry — as well as other useful things like meth production, murder and moral ambiguity. Just imagine the homework assignments!"
• People gets Bryan Cranston's take on the famous "I Am the One Who Knocks" speech, where he explains, "There was never a switch going from Walter White to Heisenberg. There was never a pulling down [of] a lever. It was gradual. It was losing Walt and gaining some of Heisenberg. And then it switches."
• Deadline's review of The Infiltrator says that Bryan Cranston "has been on a real roll of late and never has been better than as [Robert] Mazur, a juicy part enhanced by the fact he is playing a still-living man who pulled off one of the greatest drug ring busts ever."
• The Los Angeles Times recommends Eye in the Sky: "Superbly acted, this nail-biter starring Helen Mirren, the late Alan Rickman and Aaron Paul is a fully involving war drama about the new rules of engagement."
• Paste ranks all 62 Breaking Bad episodes, declaring, "Nearly every Breaking Bad episode speaks to an indisputable fact: this show is an amazing artistic accomplishment."
• On The Late Show, according to Entertainment Weekly, Stephen Colbert has Bryan Cranston "try something completely different: a poorly-written, unsubtle character who announces all his motivations and traits through brazen exposition."
• Talking to Vanity Fair, Bryan Cranston enthuses, "I've been acting for a long time, and honestly, to be able to play the lead character in any story that is authentic, complex, and fun is a dream come true."
Watch full episodes of Breaking Bad on amc.com.
Read More