Press
Bryan Cranston Chats With Rich Eisen; Bustle Recommends Bad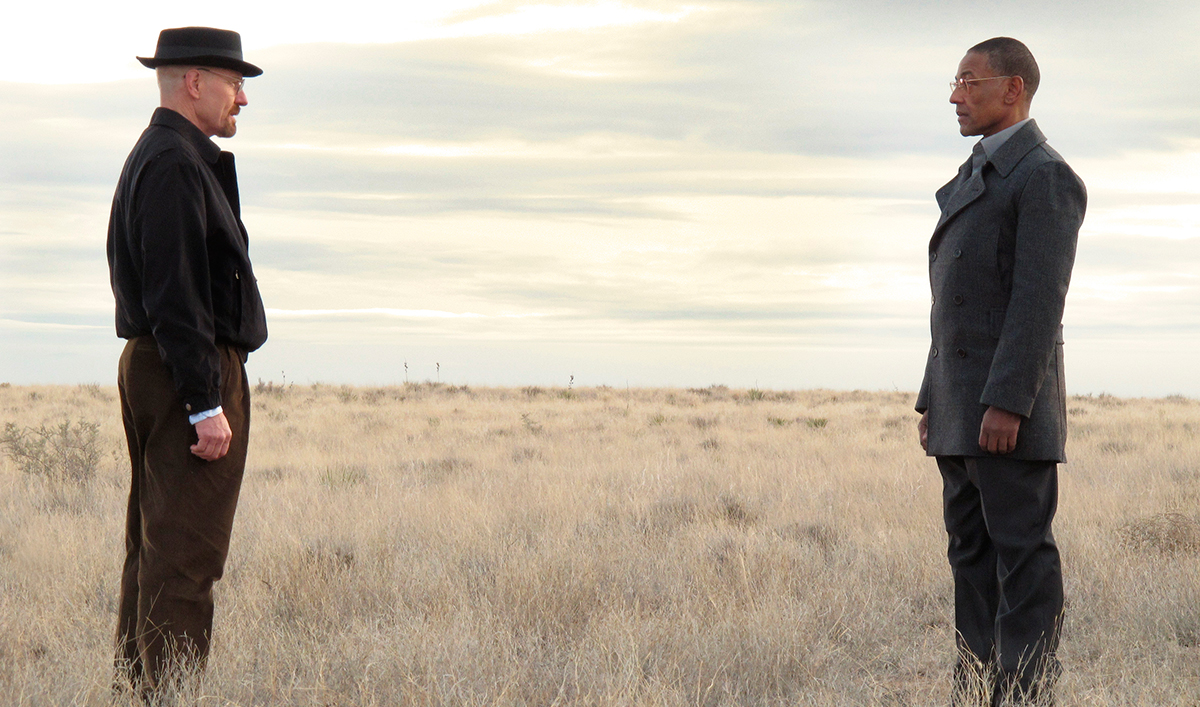 This week, Bryan Cranston chats with Rich Eisen about Better Call Saul, while Bustle recommends Breaking Bad to Game of Thrones viewers. Plus, BuddyTV is impressed by Gus' revenge on the cartel. Read on for more:
• On The Rich Eisen Show, Bryan Cranston reveals he's been offered a chance to direct a Better Call Saul episode, but "I'm debating whether I want to or not because I'm a fan of the show, and in order to direct I need to know what no fan knows," he says, according to Entertainment Weekly.
• Bustle suggests that Game of Thrones fans watch Breaking Bad, deeming it "just as visually stimulating as GoT. Don't even get me started on the wide shots of those desert scenes."
• BuddyTV's list of TV's most satisfyingly epic revenge scenes includes Gus Fring vs. Don Eladio and the cartel, calling it an "epic scene (definitely in the top 5 of all Breaking Bad scenes, which is saying something)."
• Time spotlights Bryan Cranston saying he took on The Infiltrator (opening Jul. 13) because "I just liked the idea that there was a man who was committed to trying to improve his country, his society, and in order to do that, he had to become very good friends with some very bad people."
• Variety, reviewing The Infiltrator, raves that Bryan Cranston "gives the most authentic and lived-in performance as an agent pretending to be a criminal that I have ever seen."
• Bryan Cranston also stars in Why Him? (opening Dec. 25) with James Franco, and GQ has the trailer, comparing the movie to Father of the Bride and remarking that it "frankly looks like the non-reboot reboot of our dreams."
• We Got This Covered posts the newest trailer for Equity starring Anna Gunn, while Paper recommends the movie as a "smart, sardonic take on the women of Wall Street starring the terrific Anna Gunn."
• During the KCET Cinema Series, Anna Gunn talks about women's relationship with money, that they "shouldn't be afraid to go after that because men aren't afraid to and it never seems like it's a bad thing for them to say it, to have that open ambition, but also to really want to go after money."
• Entertainment Weekly checks out the Season 3 trailer for Netflix's BoJack Horseman, which features the voice of Aaron Paul, while ScreenCrush has photos from the new season.
• Entertainment Weekly also posts the first trailer for Clint Eastwood's Sully, a movie starring Tom Hanks and featuring Anna Gunn that opens Sept. 9.
Watch full episodes of Breaking Bad on amc.com.
Read More