Press
Decider Revisits Abiquiu; More Emmys for Bryan Cranston, Aaron Paul?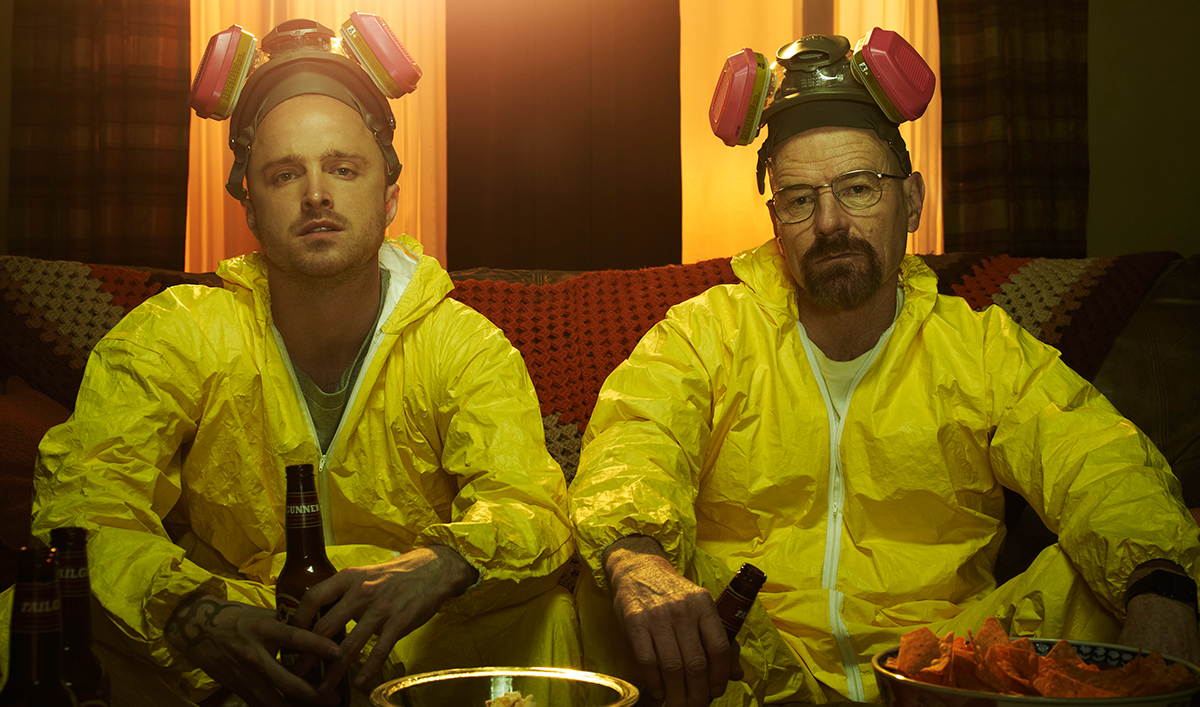 This week, Decider revisits Season 3's Abiquiu, while there's speculation that Bryan Cranston and Aaron Paul could win more Emmys. Plus, Movie Pilot considers Breaking Bad one of the best action TV shows. Read on for more:
• Decider remembers May 30, 2010 as the day that Season 3's "Abiquiu" first aired, commenting that the cold open "using the specter of Jane was an effective shorthand for the show to hit the audience right in the gut."
• Variety, looking at this year's Emmys, notes that a "high volume of previous Emmy winners entered midseason" including Aaron Paul for The Path.
• The Hollywood Reporter also notes that the Emmy race for lead actor in a limited series is crowded and notes that "the Emmys have a proven affection for five-time winner Bryan Cranston," who played President Lyndon Johnson in All the Way.
• Movie Pilot's list of the best action TV shows includes Breaking Bad, noting that the "on screen chemistry (pun fully intended) of Walter White and Jesse Pinkman, combined with great direction and Vince Gilligan's outstanding script, render this up there with the best."
• Spotlighting a new trailer for The Infiltrator, Entertainment Weekly says, "After playing Walter White for five seasons on Breaking Bad, Bryan Cranston is leaving behind his drug kingpin days for a new role… as a DEA agent."
• TV Cheat Sheet reports that Trumbo, featuring Bryan Cranston in an Oscar-nominated role, will be available on Amazon Prime on June 16.
• According to The Hollywood Reporter, Saban Films has acquired the North American rights to Zack Whedon's Come and Find Me, a thriller starring Aaron Paul.
Watch full episodes of Breaking Bad on amc.com.
Read More