Press
Bryan Cranston Talks Acting; Tom Hiddleston Interviews Aaron Paul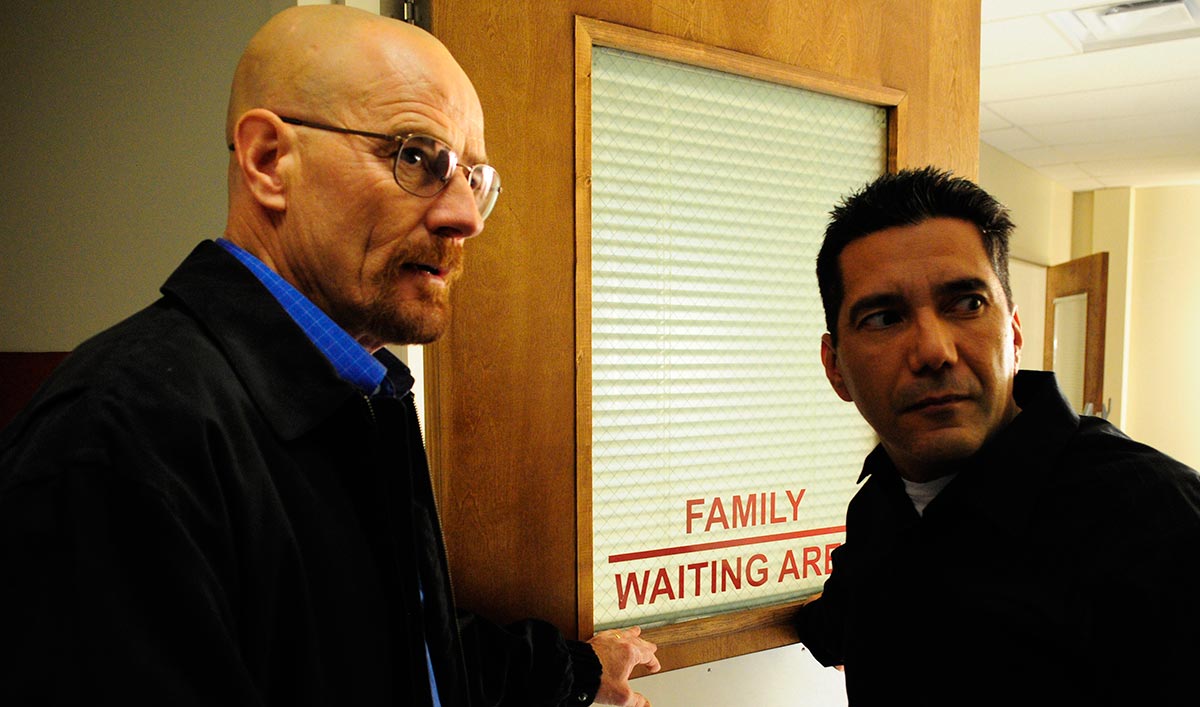 This week, Bryan Cranston talks acting with Southern California Public Radio, while Tom Hiddleston interviews Aaron Paul for Variety. Plus, Cranston and Dean Norris campaign for Steven Michael Quezada. Read on for more:
• Talking to Southern California Public Radio, Bryan Cranston says, "To this day, my proudest accomplishment is that I've made a living as an actor since I was 25 years old."
• Aaron Paul, interviewed by Tom Hiddleston for Variety, explains why his audition for J.J. Abrams' Cloverfield was "awful." Paul also tells Hiddleston, "I was talked into joining Twitter by, randomly, P. Diddy in Vegas."
• The Hollywood Reporter says that Bryan Cranston and Dean Norris are helping Steven Michael Quezada in his quest to win a New Mexico county commissioner's seat.
• Asked by the Los Angeles Times if he sees himself more as Jesse or as his character in Hulu's The Path, Aaron Paul replies that "they're both kind of outside of the realm, but I can see me maybe heading towards the light more than cooking and selling crystal meth.… Don't do drugs!"
• Australia's Daily Review points out that RJ Mitte's "outstanding performance as Walter White Jr in Breaking Bad is a good example of authentic casting: his character is a teenager who just happens to have a disability."
• Deadline reports that The Book of Henry, a movie featuring Dean Norris, will open on Sept. 16.
• The Guardian tries to figure out why "Lyndon B Johnson has been ubiquitous in our culture: on the stage, the silver screen, and even on TV," citing Bryan Cranston portraying the 36th president in All the Way.
Watch full episodes of Breaking Bad on amc.com.
Read More