Press
Bryan Cranston Reads Hotline Bling; Anna Gunn to Join NBC Drama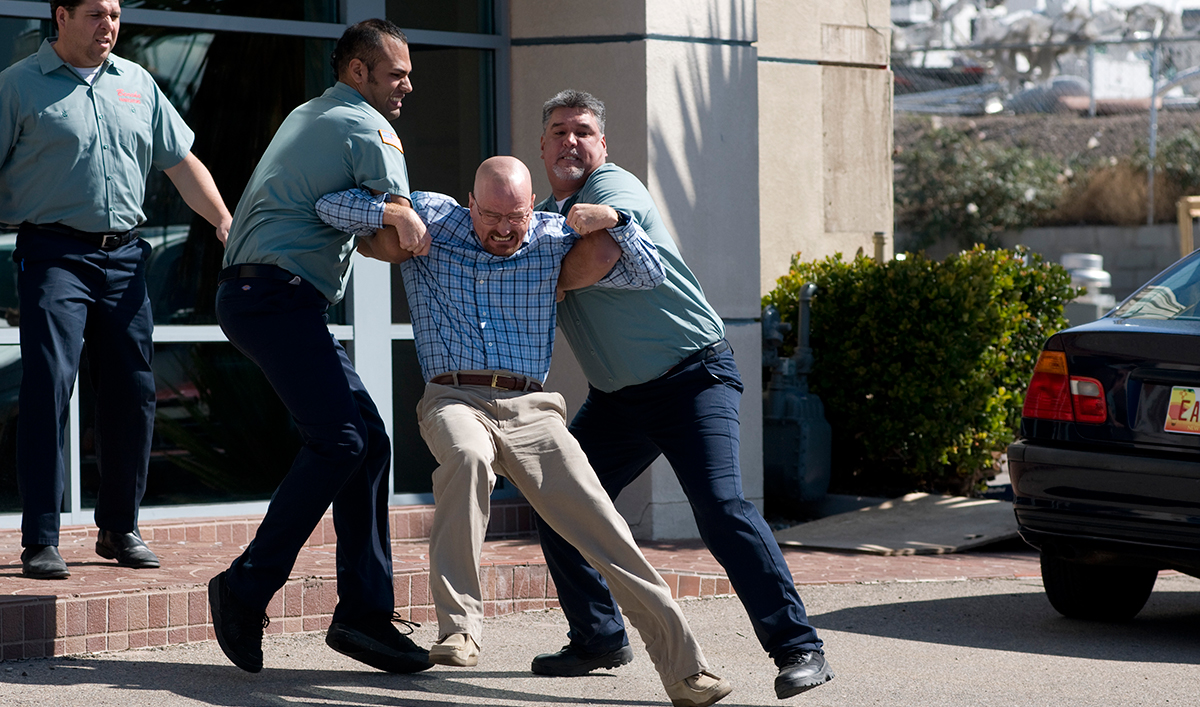 This week, Bryan Cranston does a dramatic reading of Hotline Bling, while Anna Gunn joins NBC's Shades of Blue. Plus, The Boston Globe supports Emmy nods for Cranston and Aaron Paul. Read on for more:
• Inquisitr spotlights Bryan Cranston's role in a collaboration video of Drake's Hotline Bling, noting that he "really steals the show just like he did with Breaking Bad."
• Deadline reports that Anna Gunn will join Season 2 of NBC's Shades of Blue in a recurring role.
• The Boston Globe wants Emmy nods for Aaron Paul as best lead actor in a drama for The Path and Bryan Cranston as best lead actor in a movie or limited series for All the Way.
• Talking to Big Issue, Bryan Cranston says Breaking Bad "changed my life and my career and I embrace it. It was a great six years of my life. I am forever in debt to Vince [Gilligan]. I have to wash his car every week. It was a great time."
• Aaron Paul tells Los Angeles Magazine about working as an usher and recognizing Steven Spielberg: "I couldn't believe it; I was this kid from Idaho taking Steven's Spielberg's ticket at a movie theater, and I thought, 'I have made it into the business. This is so much easier than I thought it was going to be!'"
• According to Vulture, Breaking Bad gets a shout-out in Season 4, Episode 9 of Orange is the New Black.
• Los Angeles Magazine wants Blake's Lotaburger to come to L.A.: "The flavors of New Mexico make this a standout from the normal fast food franchise fare, even meriting a cameo on Breaking Bad. If it's good enough for Heisenberg, it's good enough for us."
• The Hollywood Reporter's review of Claire in Motion considers this movie a "quiet breakthrough" for Betsy Brandt.
• Barron's calls Anna Gunn's performance in Equity "compelling."
• Entertainment Weekly posts a video of Aaron Paul telling Stephen Colbert, "I was mid-20s, had no money, and then I read the pilot for Breaking Bad and I knew I had to fight for it. And they gave it to me."
• According to The Hollywood Reporter, Giancarlo Esposito is in final negotiations to join the cast of Bong Joon-Ho's Okja, a movie that stars Tilda Swinton, Jake Gyllenhaal and Paul Dano.
• We Got This Covered posts the trailer for the "visually stunning" Kingsglaive: Final Fantasy XV, which stars Aaron Paul.
Watch full episodes of Breaking Bad on amc.com.
Read More