Press
Aaron Paul Visits Conan; Maui Film Festival to Honor Bryan Cranston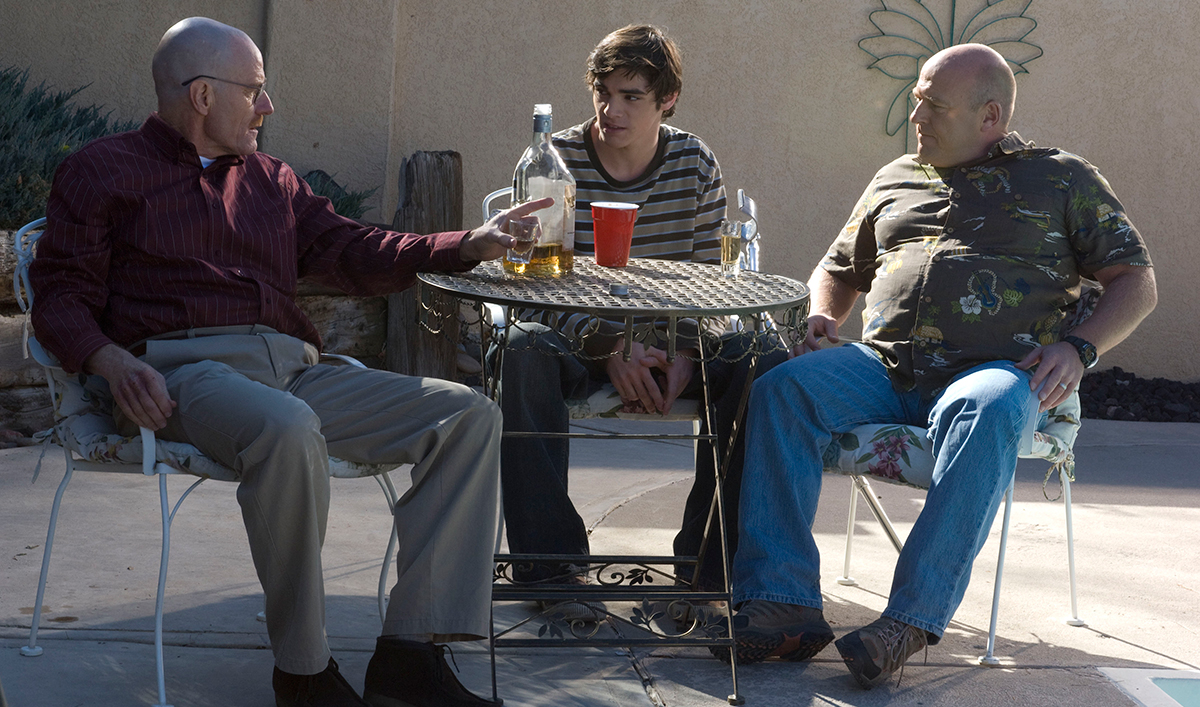 This week, Aaron Paul visits Conan, while the Maui Film Festival will honor Bryan Cranston. Plus, Time highlights a costume design Easter egg. Read on for more:
• On Conan, Aaron Paul talks about his Breaking Bad nightmares, how "I would dream as if I'd wake up and I'd see Jane there, lying dead next to me. I'd try to revive her, and then I'd wake up out of a nightmare, I'm like, 'Oh, my God, that was a dream,' and then it's Jane again," according to The Hollywood Reporter.
• Variety reports that Bryan Cranston will be honored at the Maui Film Festival in June with a Navigator Award.
• Time highlights that, during Jesse's captivity, he wore "the same shirt that Todd was wearing when he shot the kid who witnessed him, Jesse and Walter stealing methylamine from a train in 'Dead Freight.'"
• Speaking with The Hollywood Reporter about her new movie, Equity, Anna Gunn says she enjoys acting because there are "ways of life that I'd never known anything about had I not played a cop or Naomi or the housewife who meets with quite a bizarre situation in Breaking Bad."
• Complex posts a trailer for HBO's All the Way, where Bryan Cranston as President Lyndon Johnson tries "to commandeer a nation in racial turmoil facing a looming threat of violence on both sides."
• Interviewed by EBONY.com about The Jungle Book, Giancarlo Esposito says, "I always wanted to be Mowgli as a boy because there is a freedom within that, a freedom to be able to express myself the way I've always wanted to. I found that freedom in being an actor."
• The New York Daily News reports that Walter's Coffee Roastery, a coffee shop inspired by Breaking Bad, will open in Brooklyn, this June.
• Uproxx notes there "a few things you can learn from TV dads about what not to do," using Walt as a cautionary tale for the lesson, "Don't Get Your Kid Drunk."
Watch full episodes of Breaking Bad on amc.com.
Read More