Press
Bryan Cranston on Oscars red Carpet; EW Asks Aaron Paul About Jesse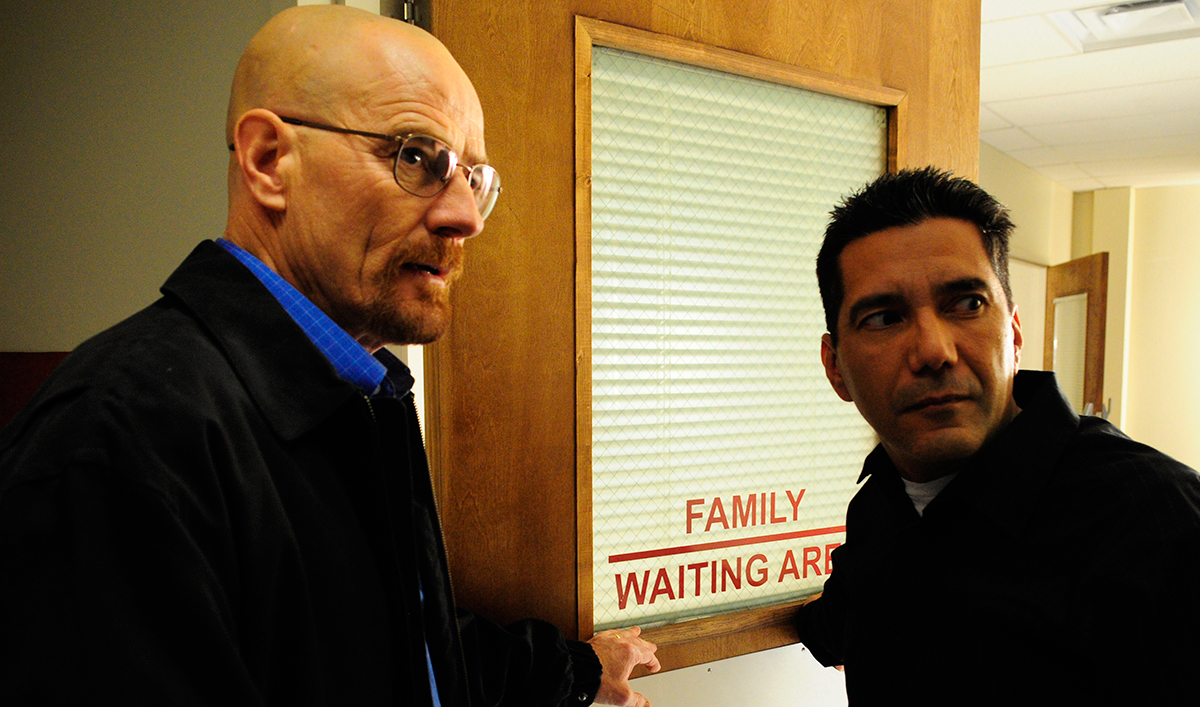 This week, Bryan Cranston is on the Oscars red carpet, while Entertainment Weekly asks Aaron Paul about Jesse. Plus, Vince Gilligan gives a talk at USC. Read on for more:
• Reports Entertainment Weekly, "Leave it to Bryan Cranston, the same guy who participated in a bathtub interview with Jimmy Fallon, to bring a cookie with his face on it to the Oscars red carpet. Leave it to Ryan Seacrest to drop it."
• Aaron Paul tells Entertainment Weekly, "I think Jesse will always live somewhere within me. I'm the only person on the planet that lived and breathed every moment of Jesse's existence, and then some."
• Entertainment Weekly learns from Aaron Paul, "Breaking Bad didn't just open up doors for me — it took those doors down completely."
• USC News reports that Vince Gilligan, who spoke at the USC School of Dramatic Arts, said, of Breaking Bad, "I had no idea how big this would get. It was courage born of naiveté. I'll never again have that."
• The Hollywood Reporter spotlights a behind-the-scenes video for Hulu's The Path that features Aaron Paul saying his character "had an eye-opening moment where he realizes he just doesn't buy anything that they're preaching anymore. He's afraid because he knows there's a possibility he could lose his entire family."
• Flickering Myth considers "Ozymandias" one of the two greatest TV episodes of all time, describing it as "lightning in a bottle amidst the most brilliant storm of episodic storytelling the world has ever seen."
• Geek points out that Walt and Jesse undergo an alignment change, that "as the series went on, Pinkman became more and more relatable and understandable, as White descended into cruel, Machiavellian, criminal behavior."
• RJ Mitte, interviewed by Wetpaint about his character in his new movie, Who's Driving Doug, says, "If you look at the movie and you see how it transpires, his disability is not what this story is about, his disability is a side note that affects the story."
• Aaron Paul, talking to Boise's KTVB, implores, "Please do whatever you can to keep arts in schools. I think it's very important."
Watch full episodes of Breaking Bad on amc.com.
Read More